Combines brutalist rigour with sculptural finesse in an apartment building in Mexico city, named after the street in Polanco. Where it's located, Tennyson 205 is a five-storey apartment building in one of Mexico City's most upscale and leafy neighbourhoods, replete with high-end malls and restaurants, beautiful parks and the city's best museums and galleries.
Designed by Milano-based architects ttArtStudio the project espouses a sculpturally refined, brutalist rigour that sets it apart among the area's mix of modern architecture and Spanish colonial revival buildings.
Hemmed in on three sides, the two-unit residence features three landscaped courtyards that also function as light wells, drawing daylight into the lower levels of the building while softening the minimalist interiors with lush foliage.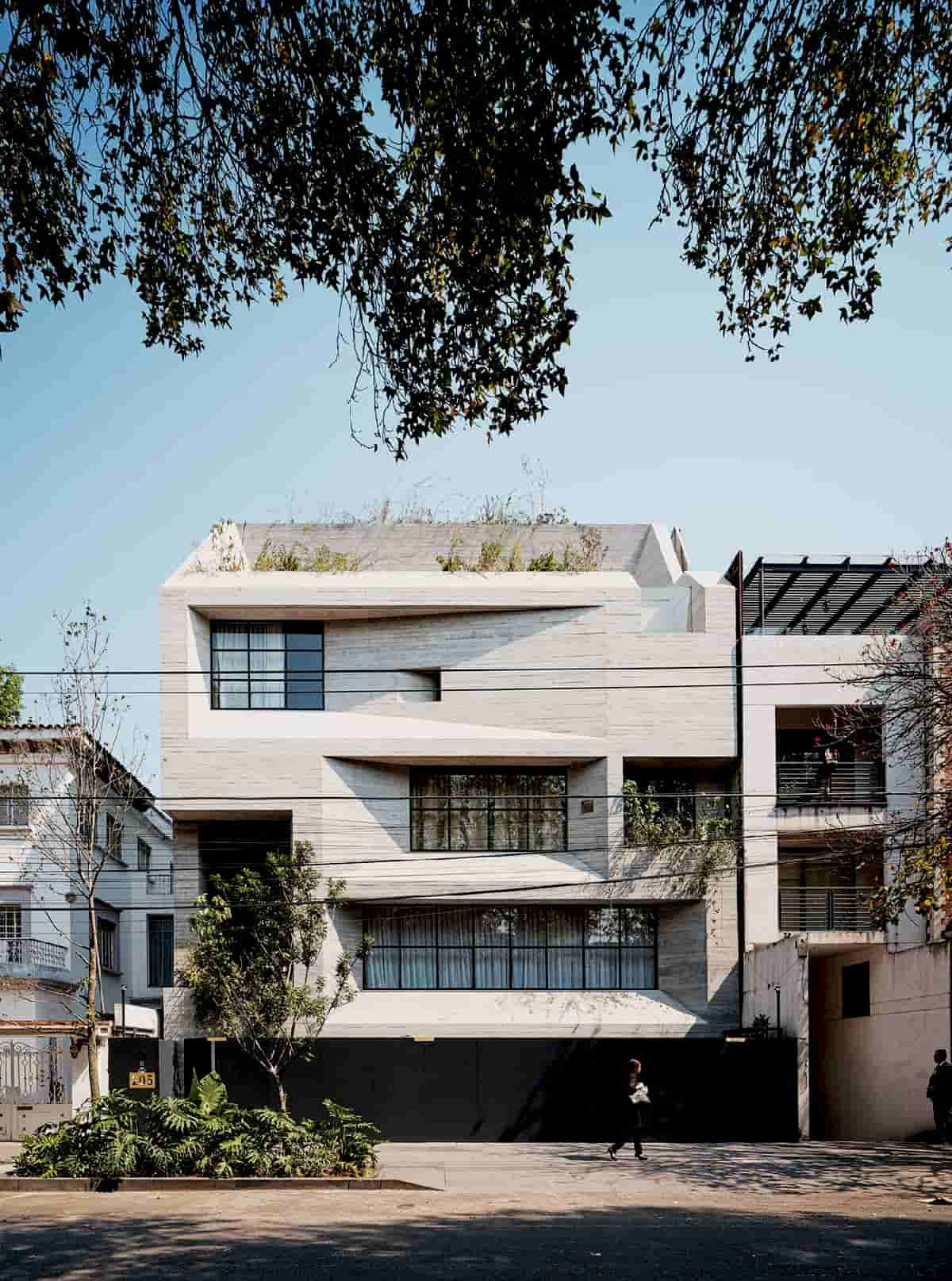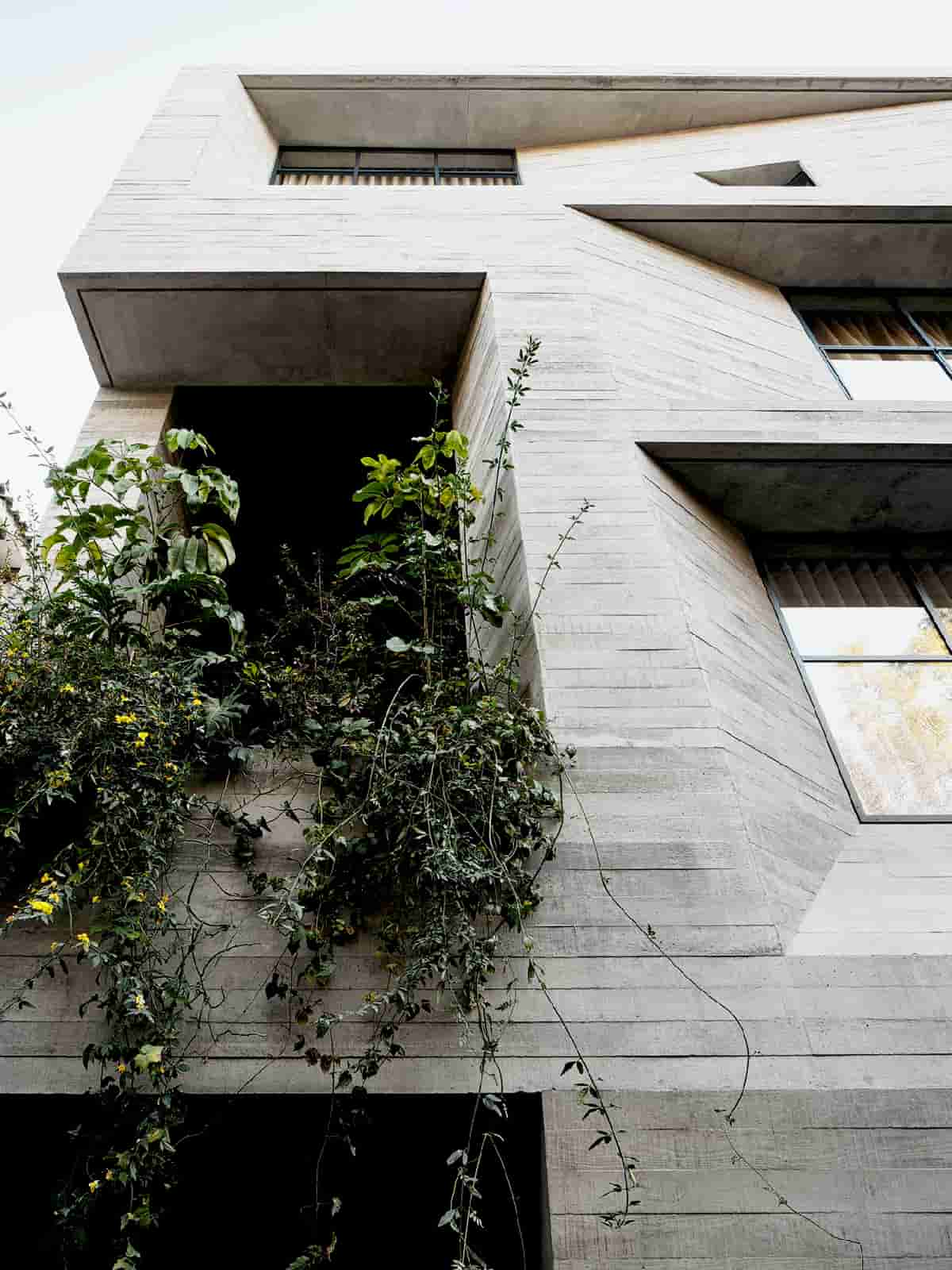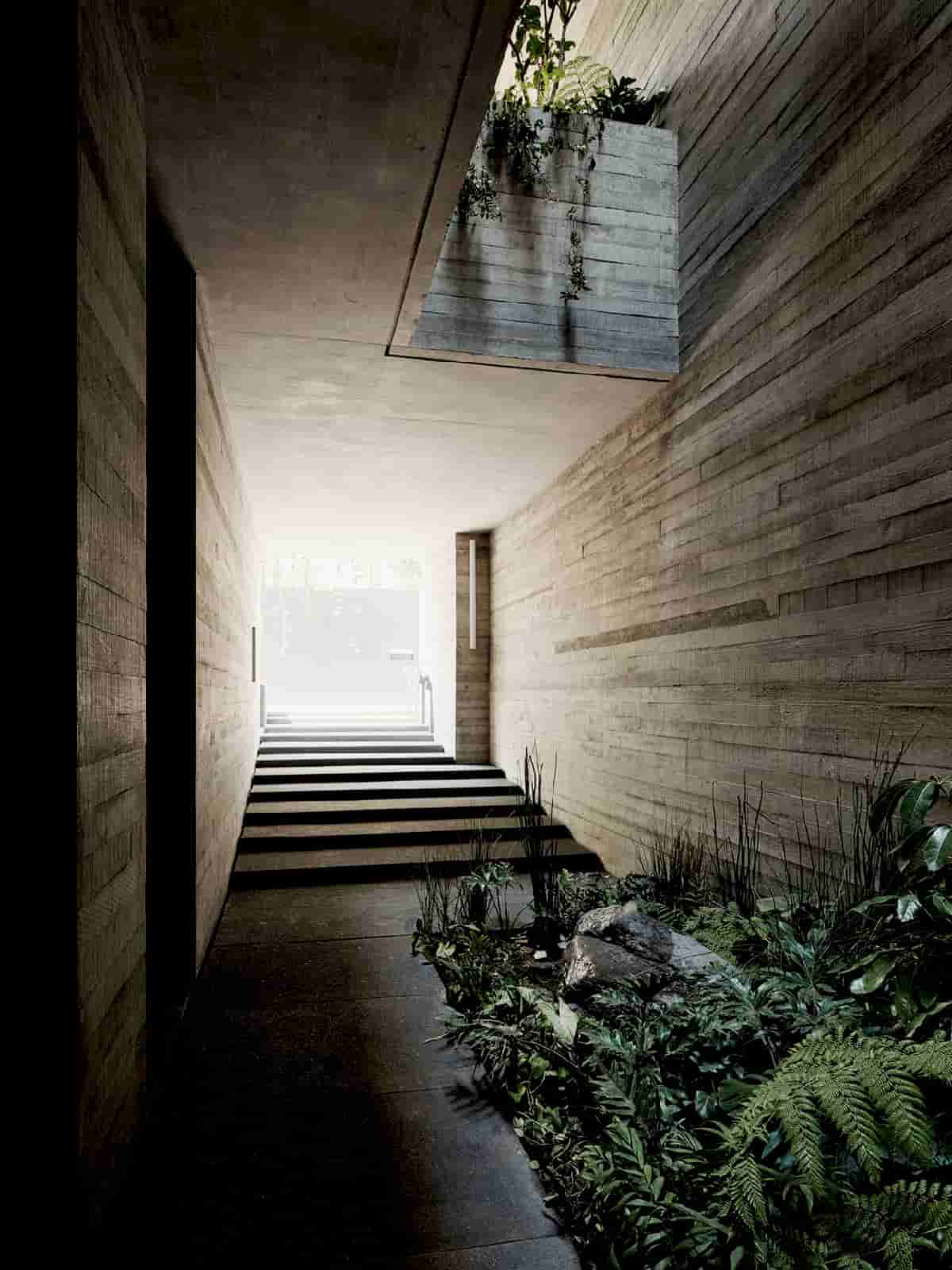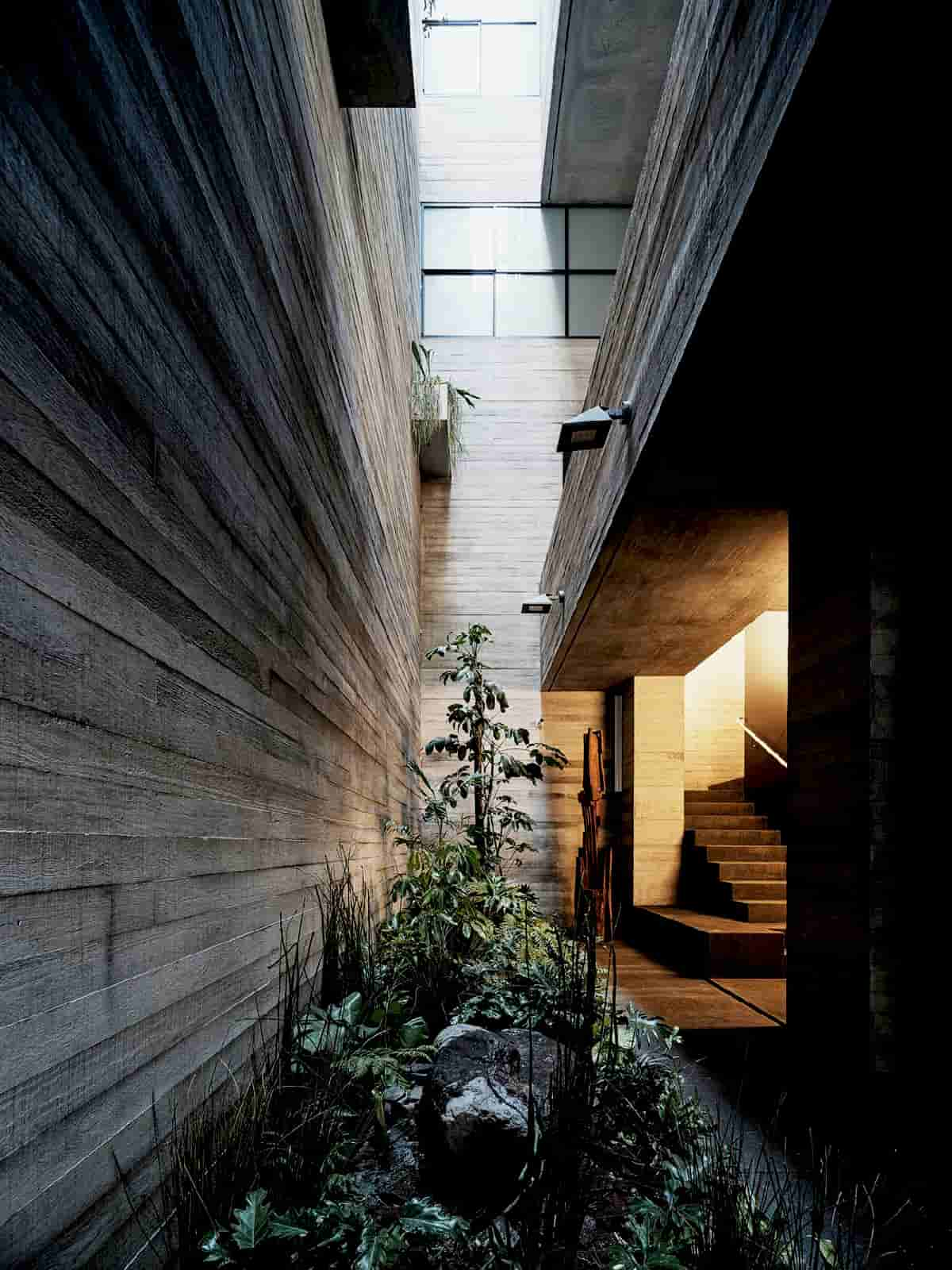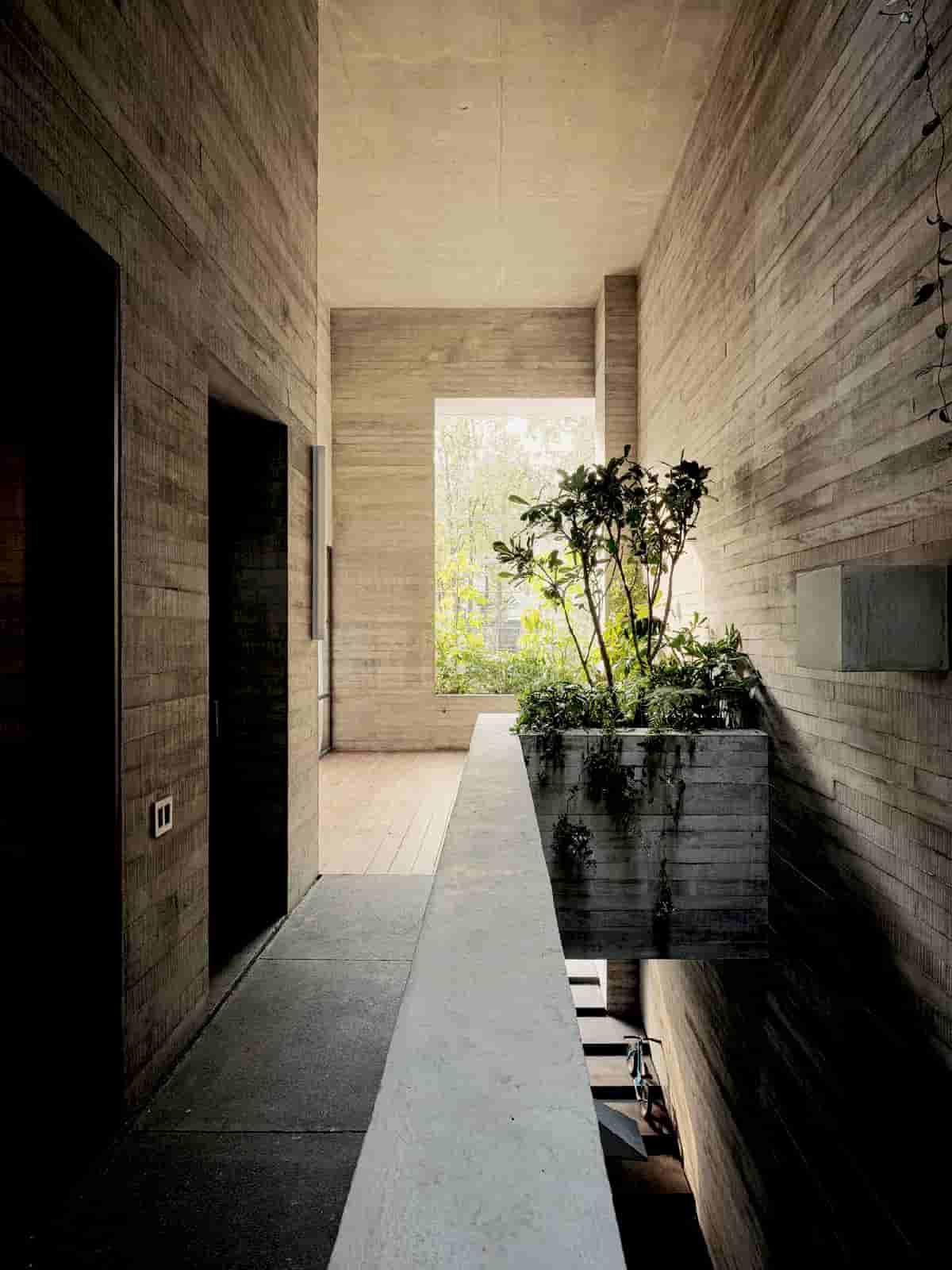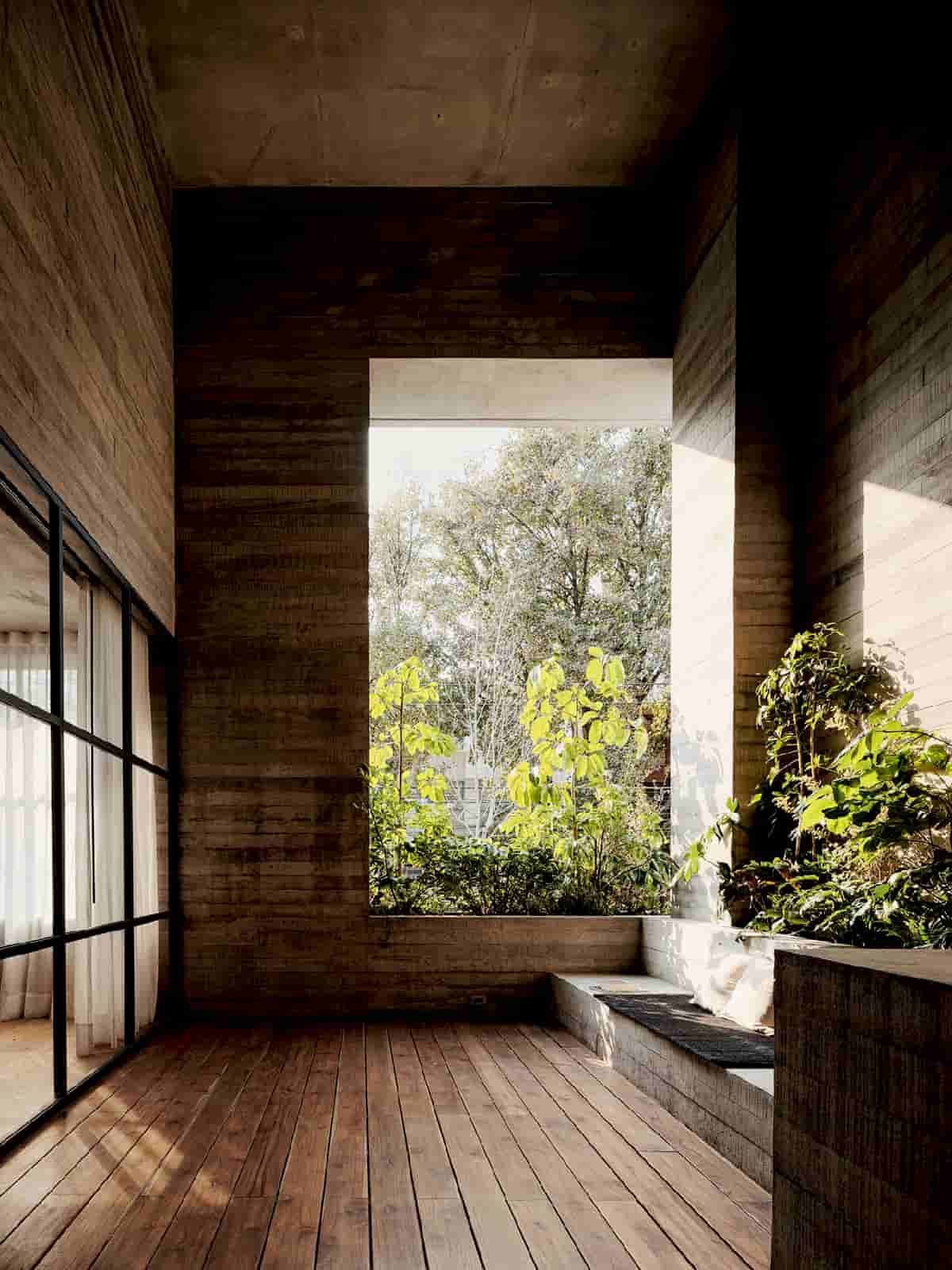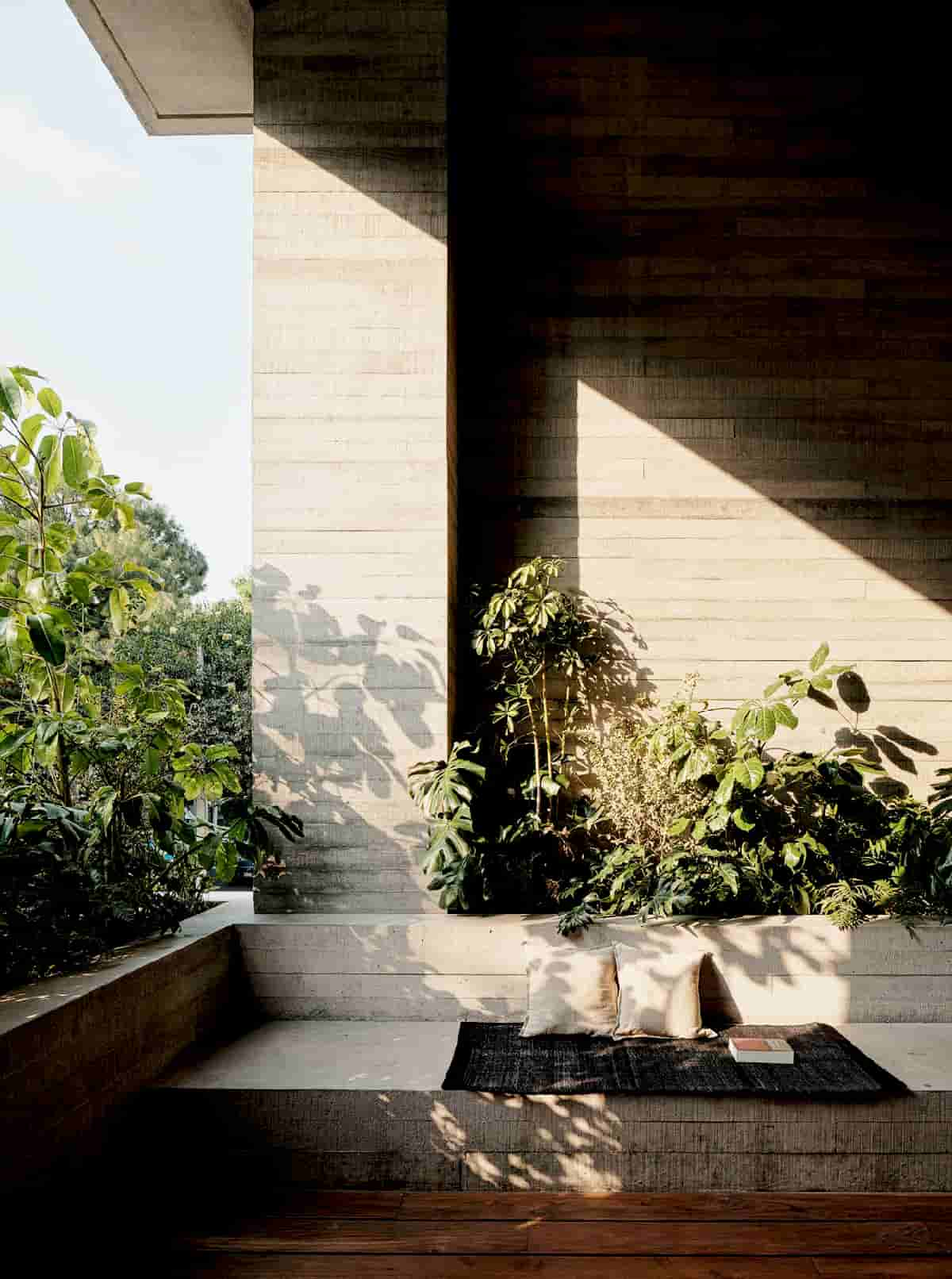 Combines Brutalist Rigour with Sculptural Finesse in an Apartment Building in Mexico City, Apartment Building Into a Carved Urban Sculpture
Combines brutalist rigour with sculptural finesse in an apartment building in mexico city, apartment building into a carved urban sculpture. Housing a pair of two-storey apartments above a ground floor garage, the building is made with reinforced, cast-in-place concrete, ideal for earthquake-prone Mexico City, which has been board-formed to create a textural pattern of horizontal stripes.
Featuring sharp angles and slim-profiled, bespoke casement windows of different sizes – which have been designed to frame particular views from the monumental 1940s San Agustín parish church to the neighbouring tree tops – the faceted façade transforms the apartment building into a carved urban sculpture, subtly underscored by a blackened-steel gate adorned with subtle brass details.
The limited materials palette continues inside with board-formed concrete dominating both the apartment interiors and the semi-enclosed spaces piercing the building, while a variety of floor-recessed planters, planting boxes built into shaft walls, and suspended baskets with hanging vines fill the light wells with lush greenery, softening the exposed concrete structure.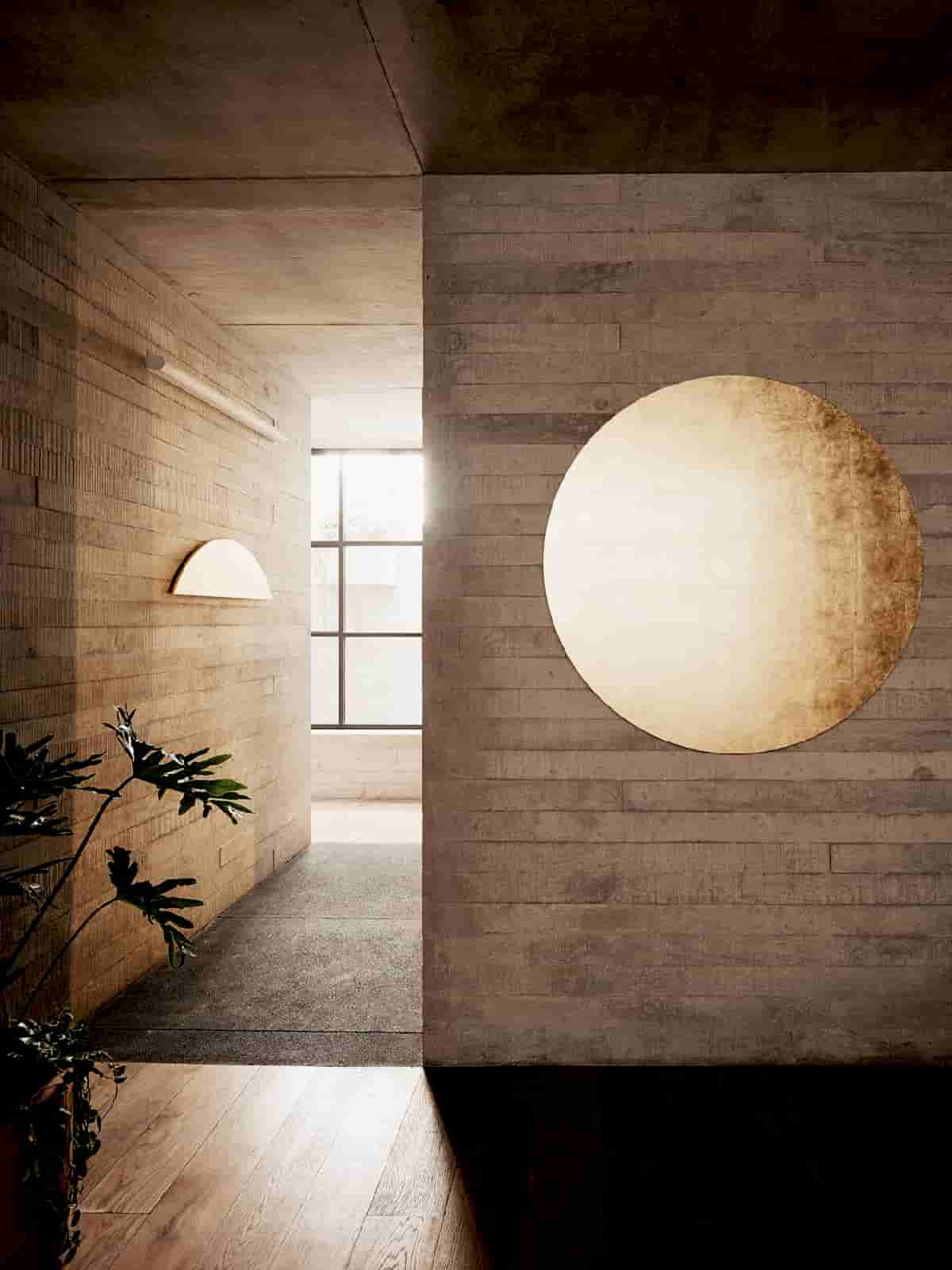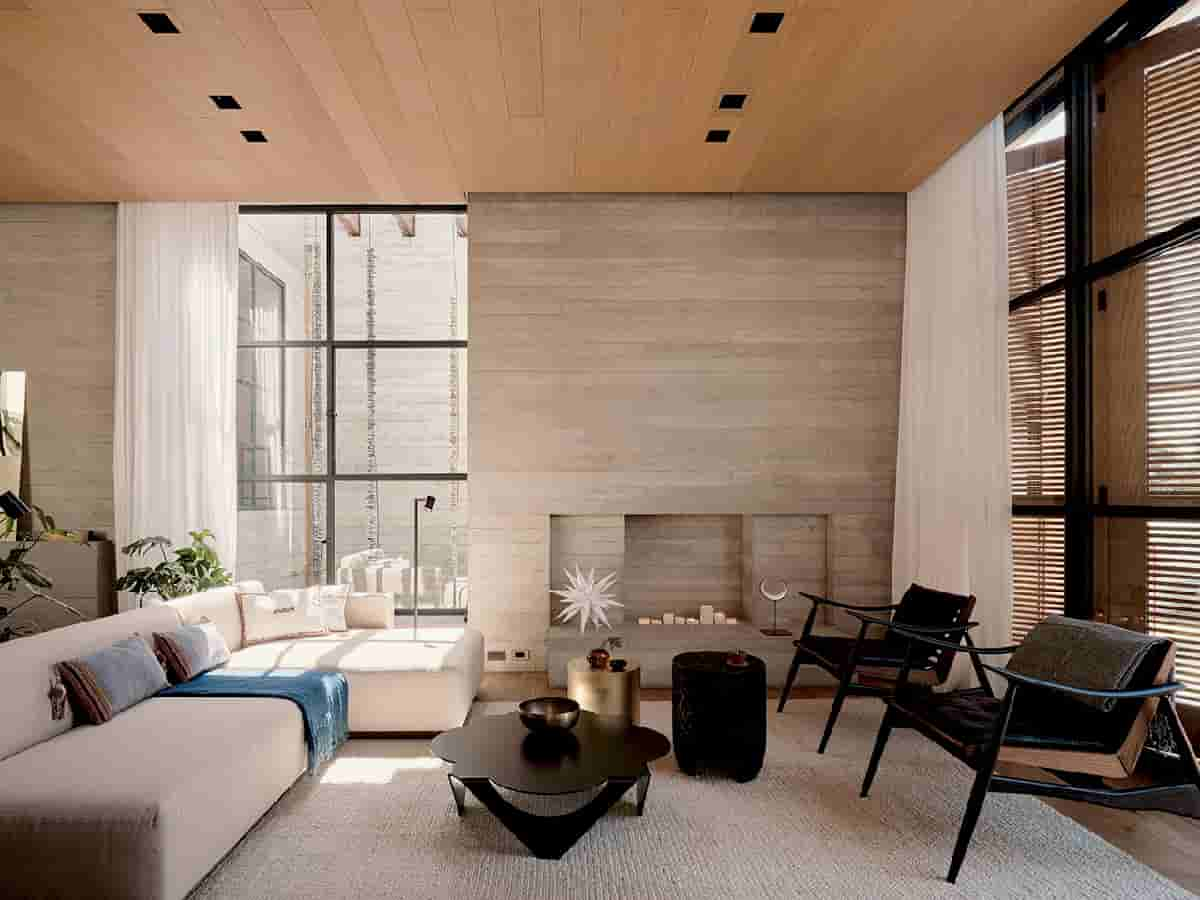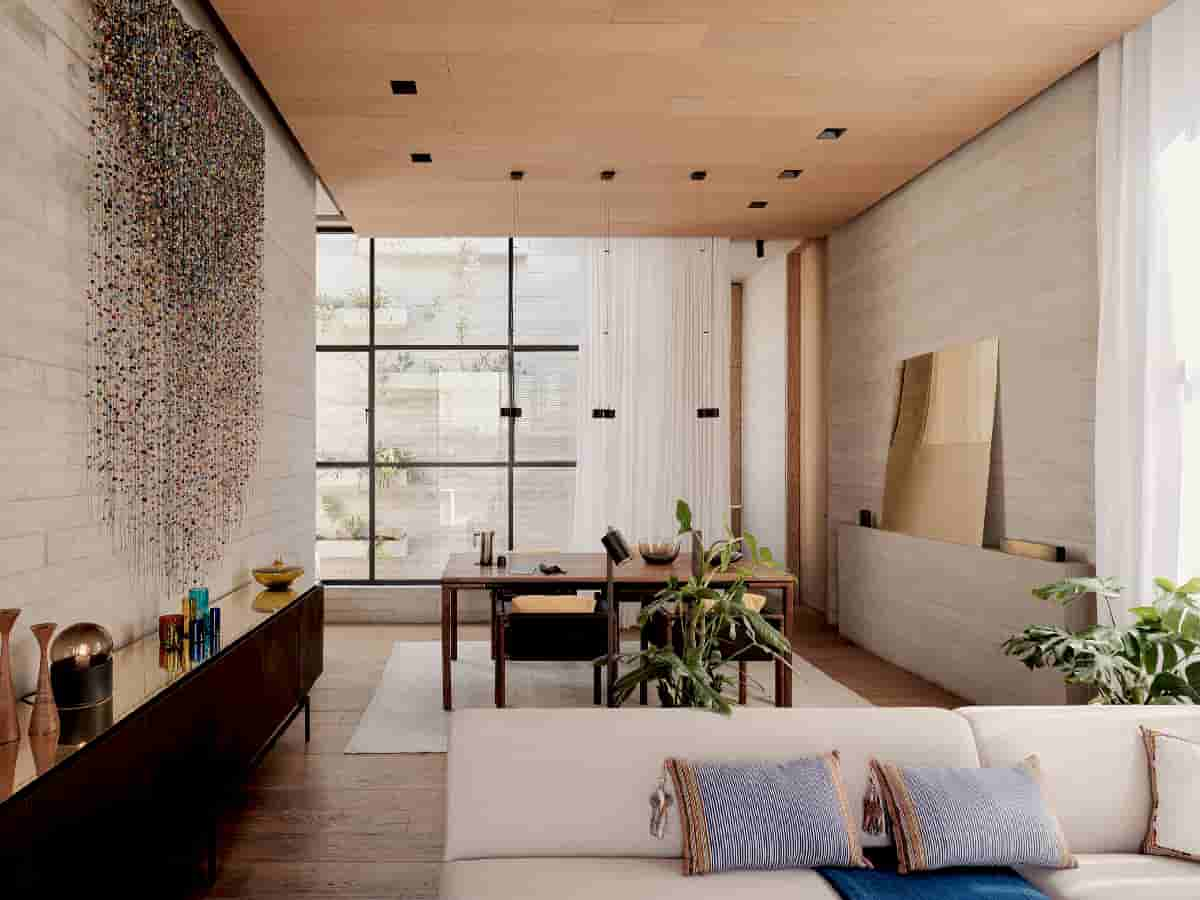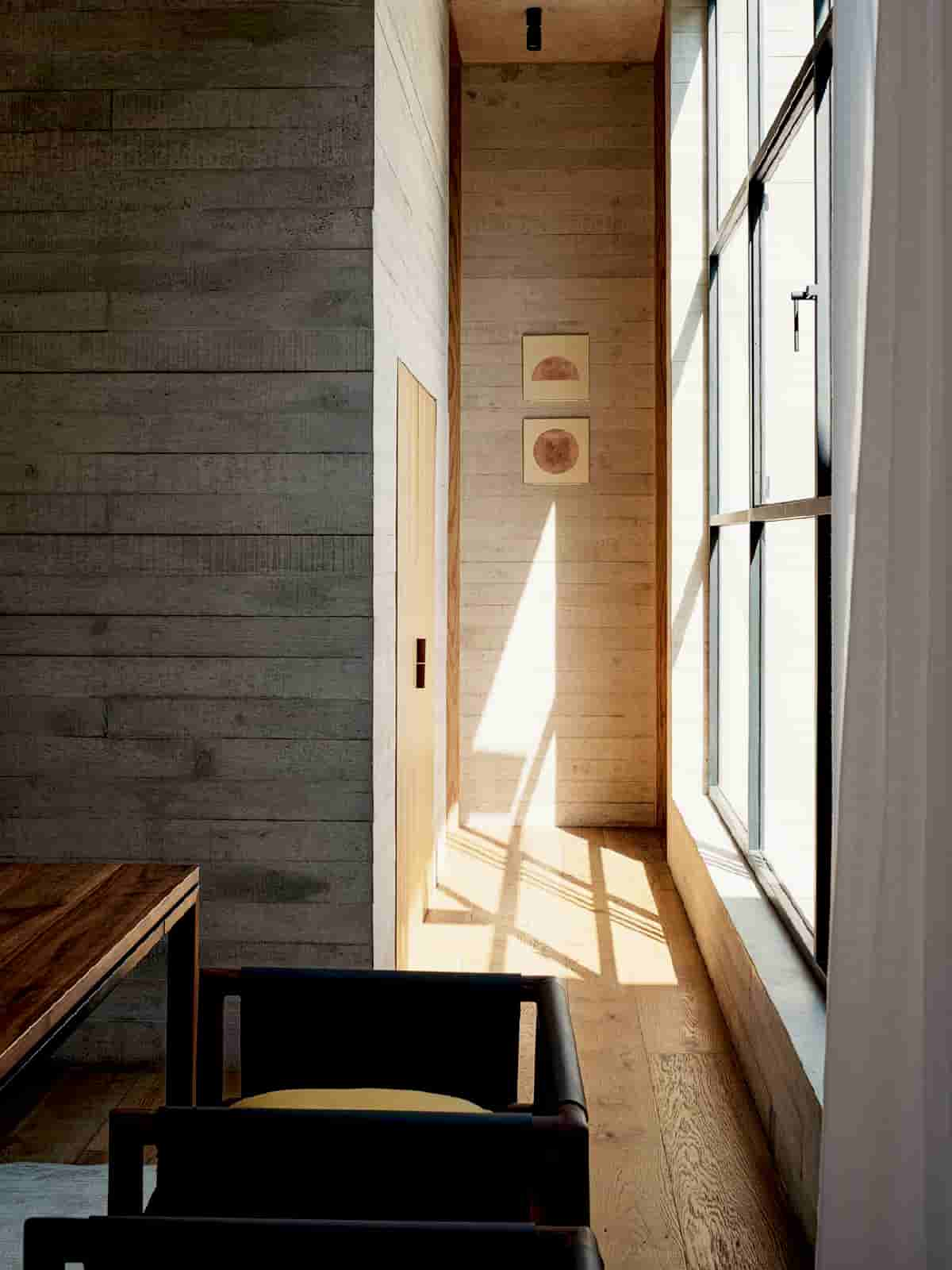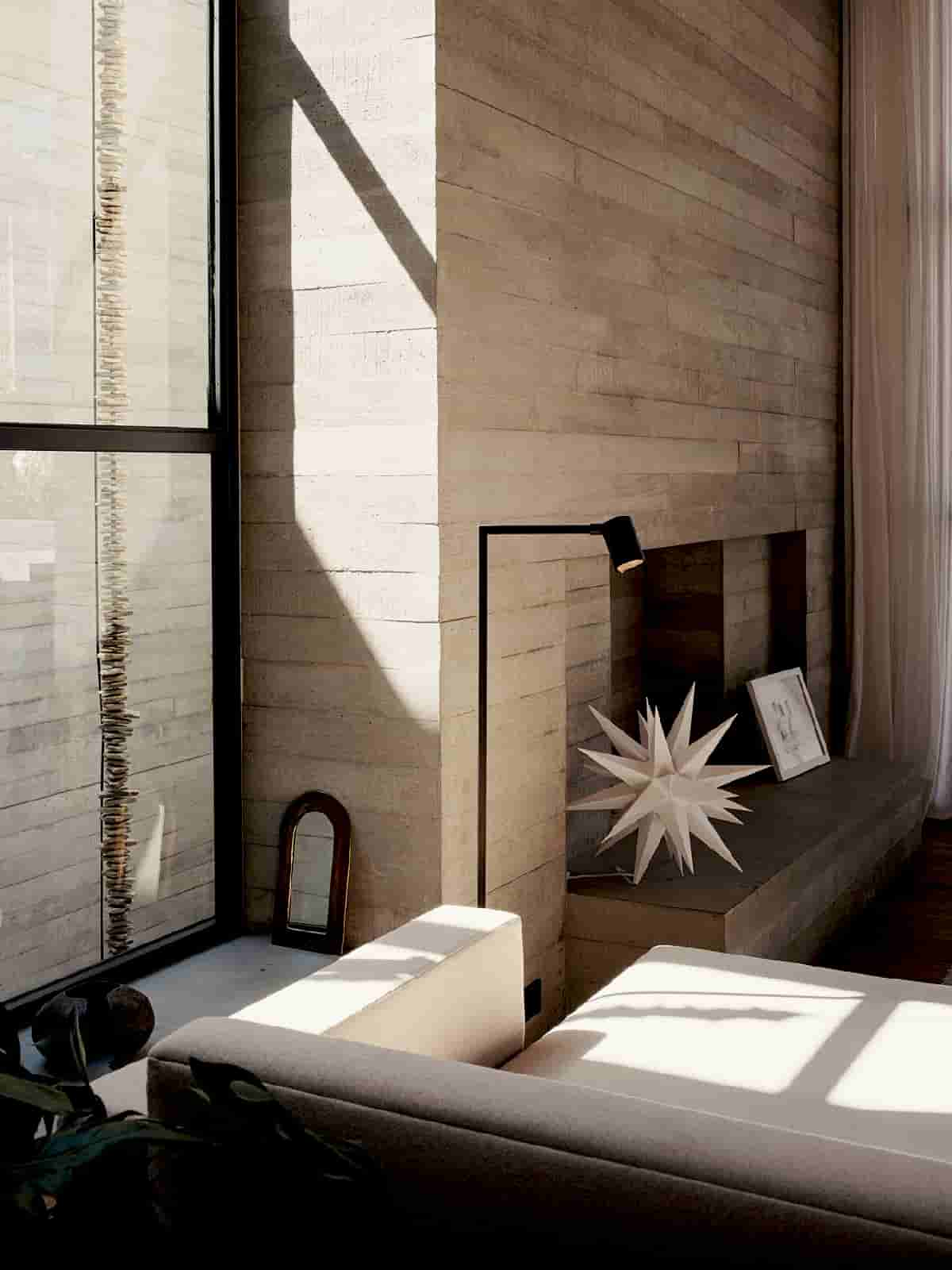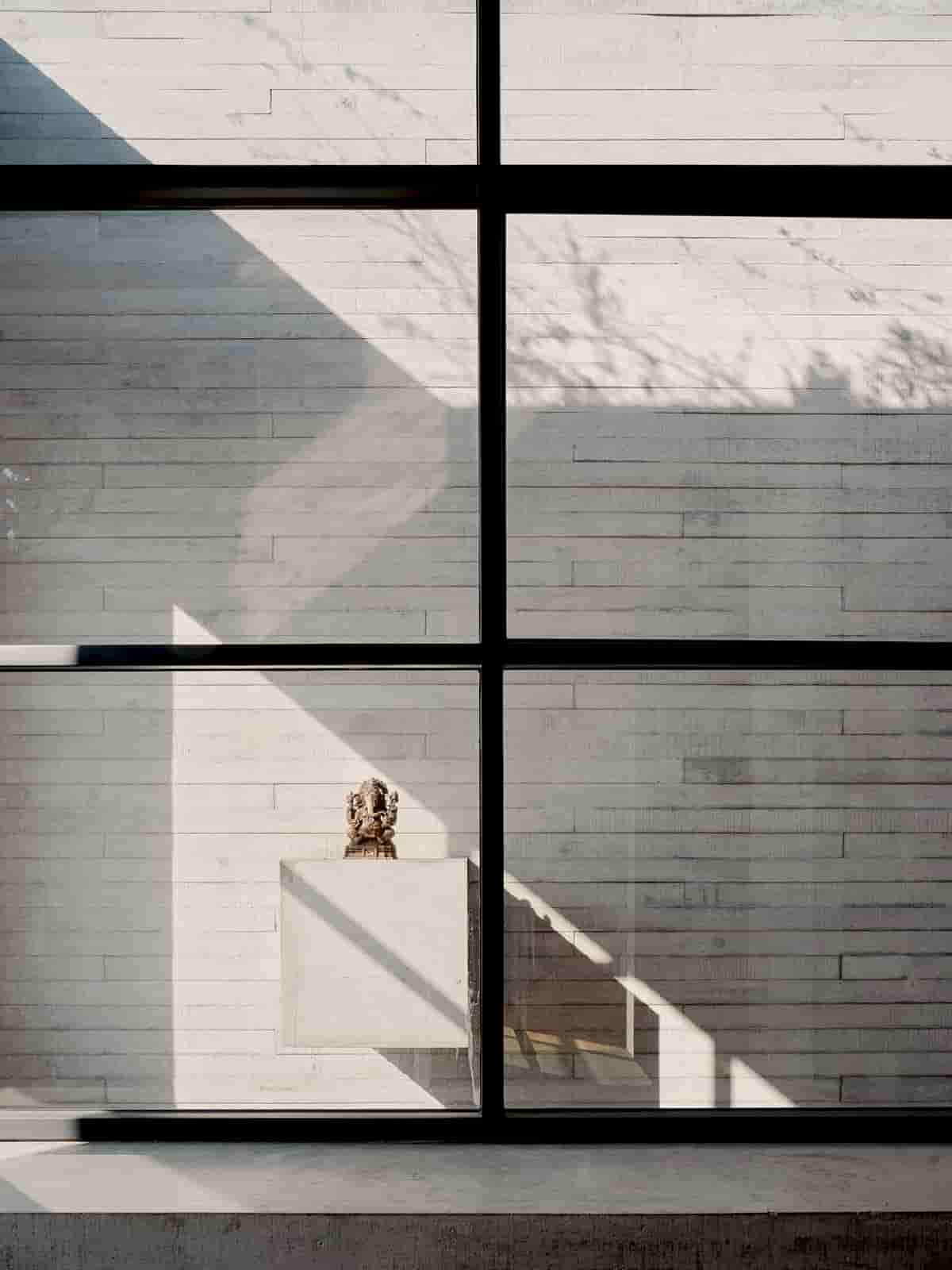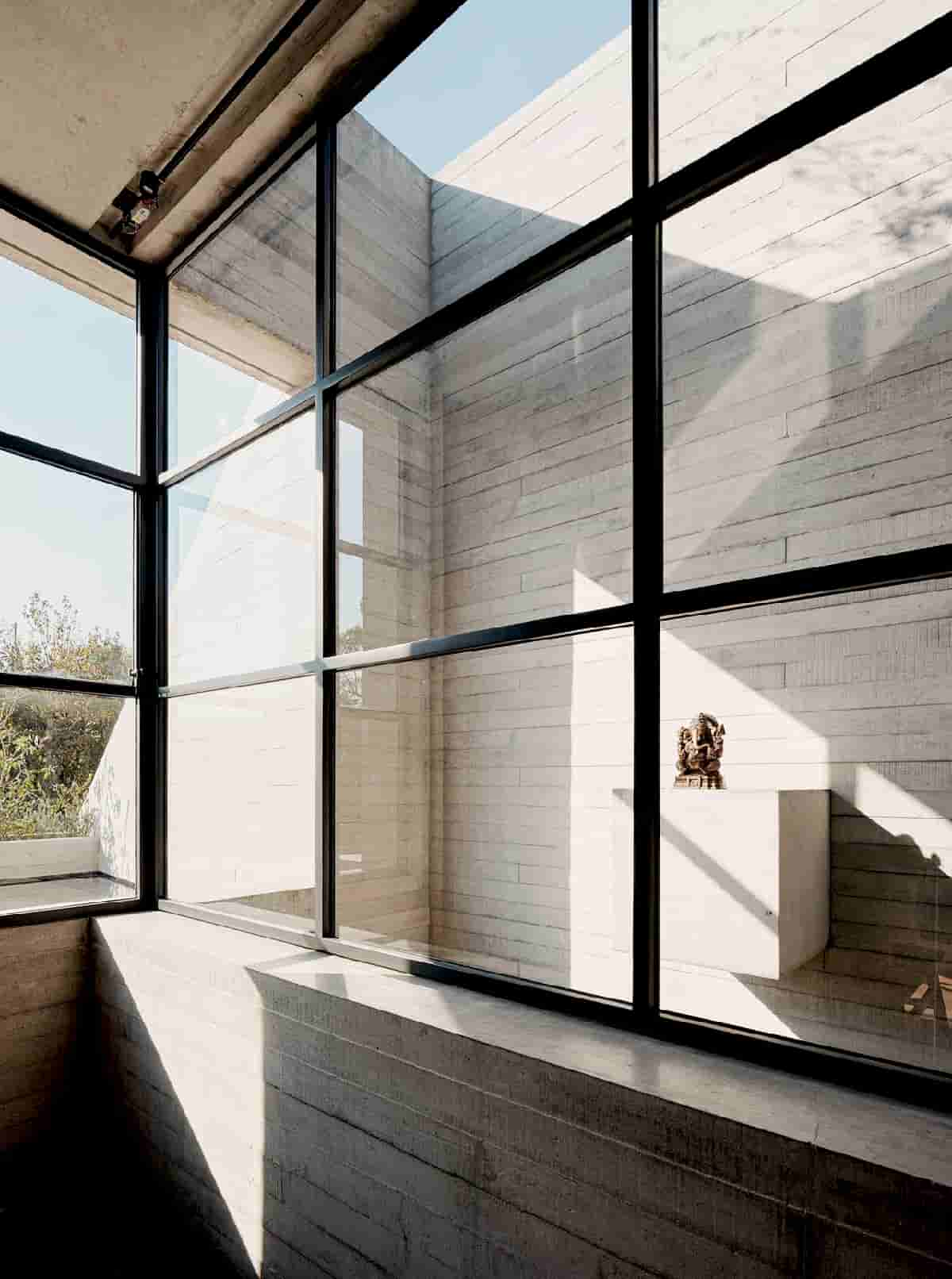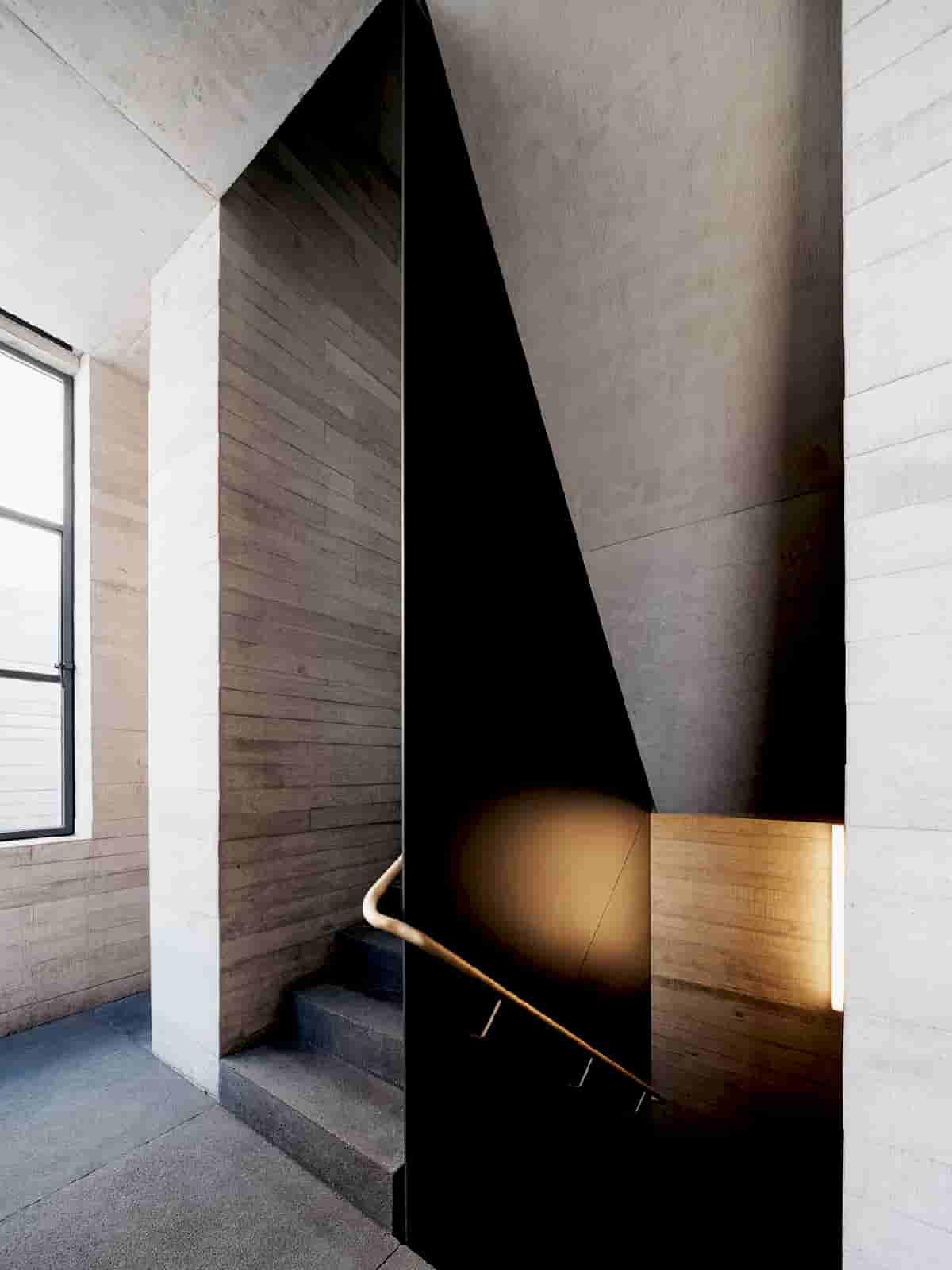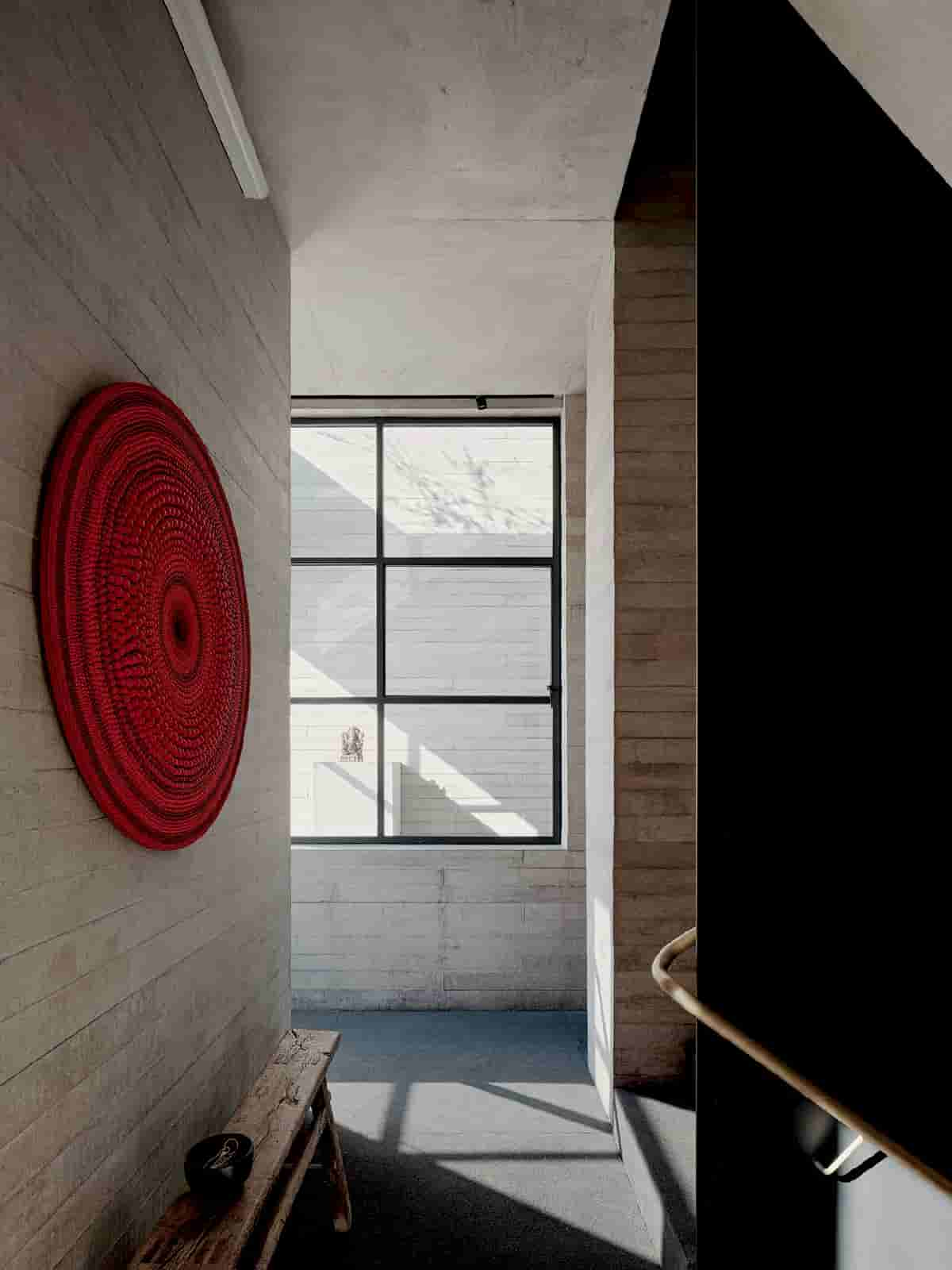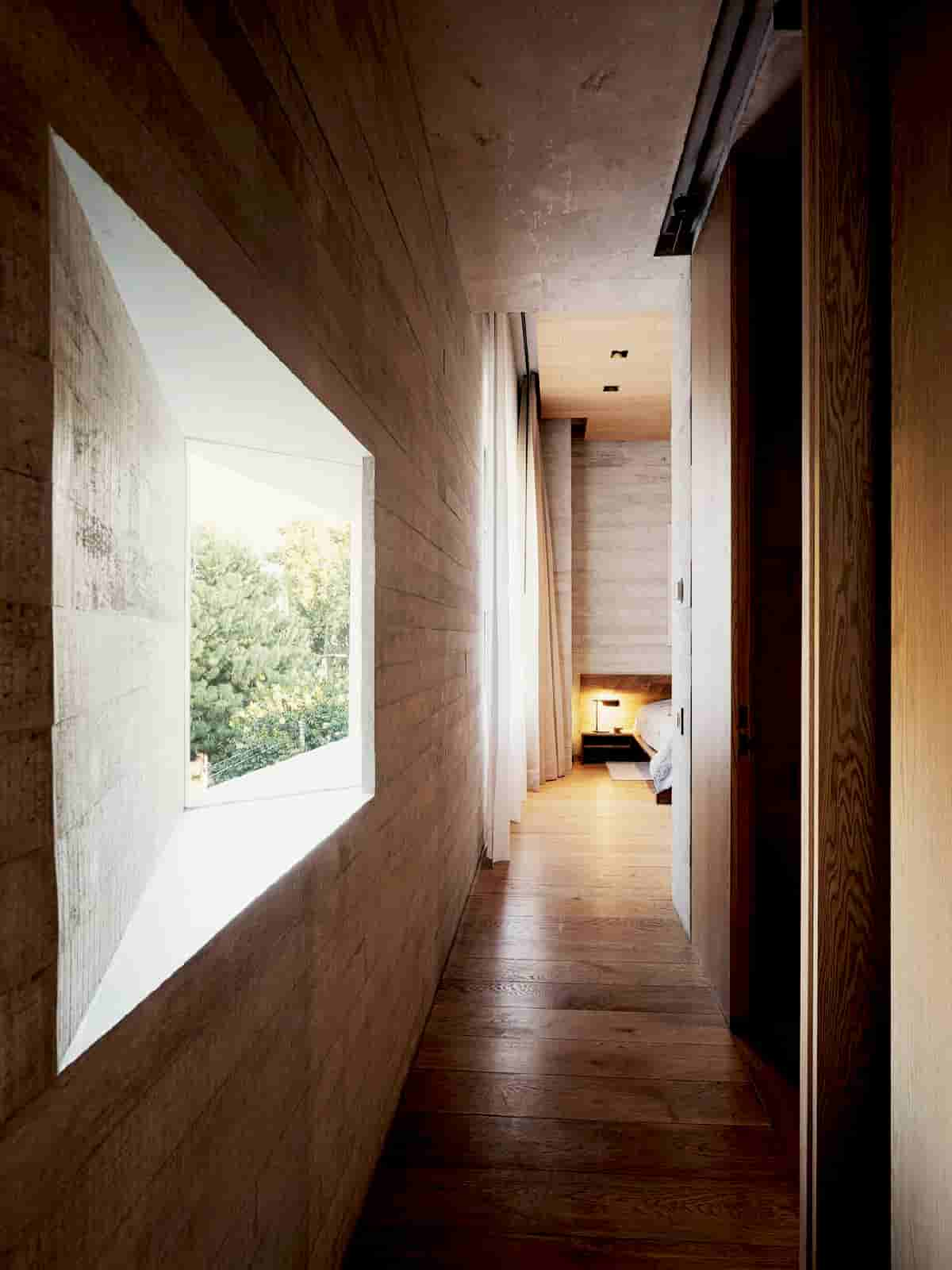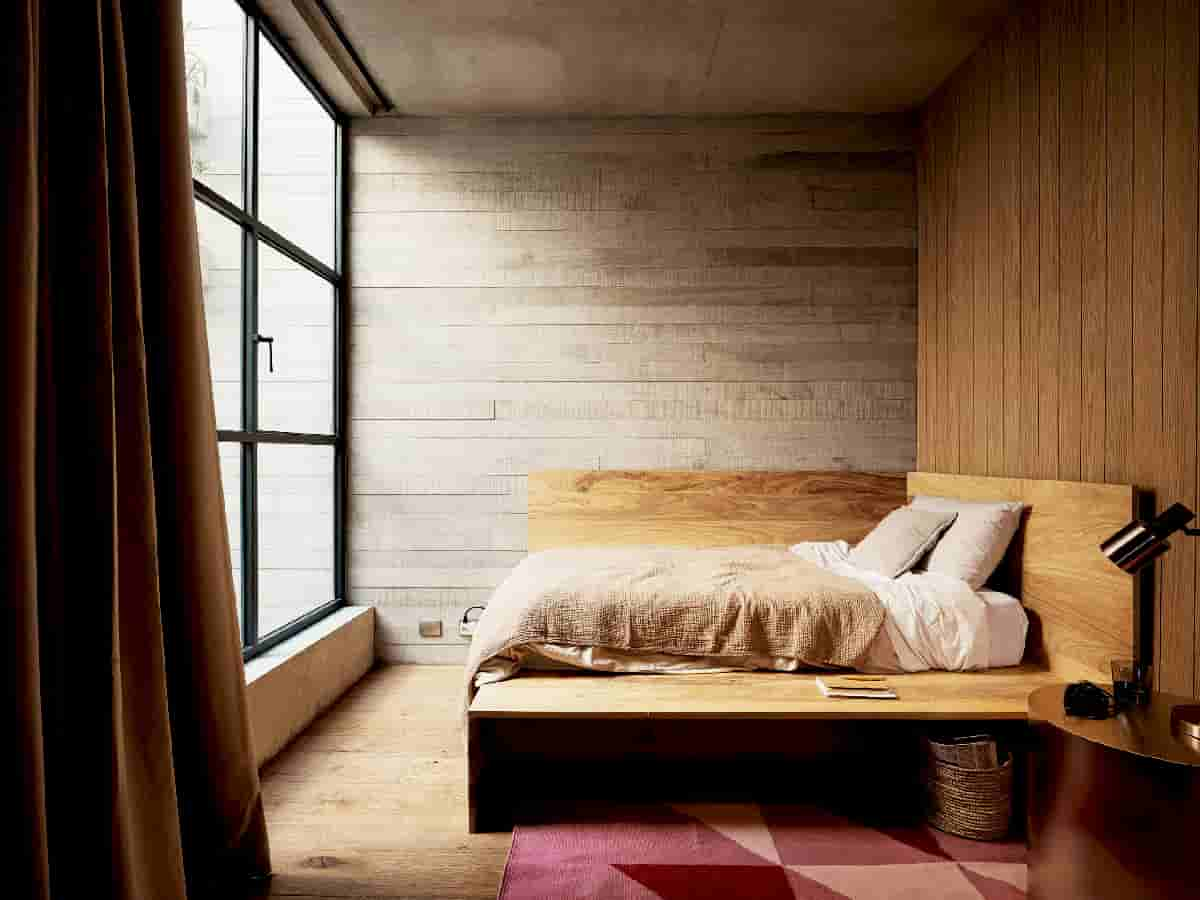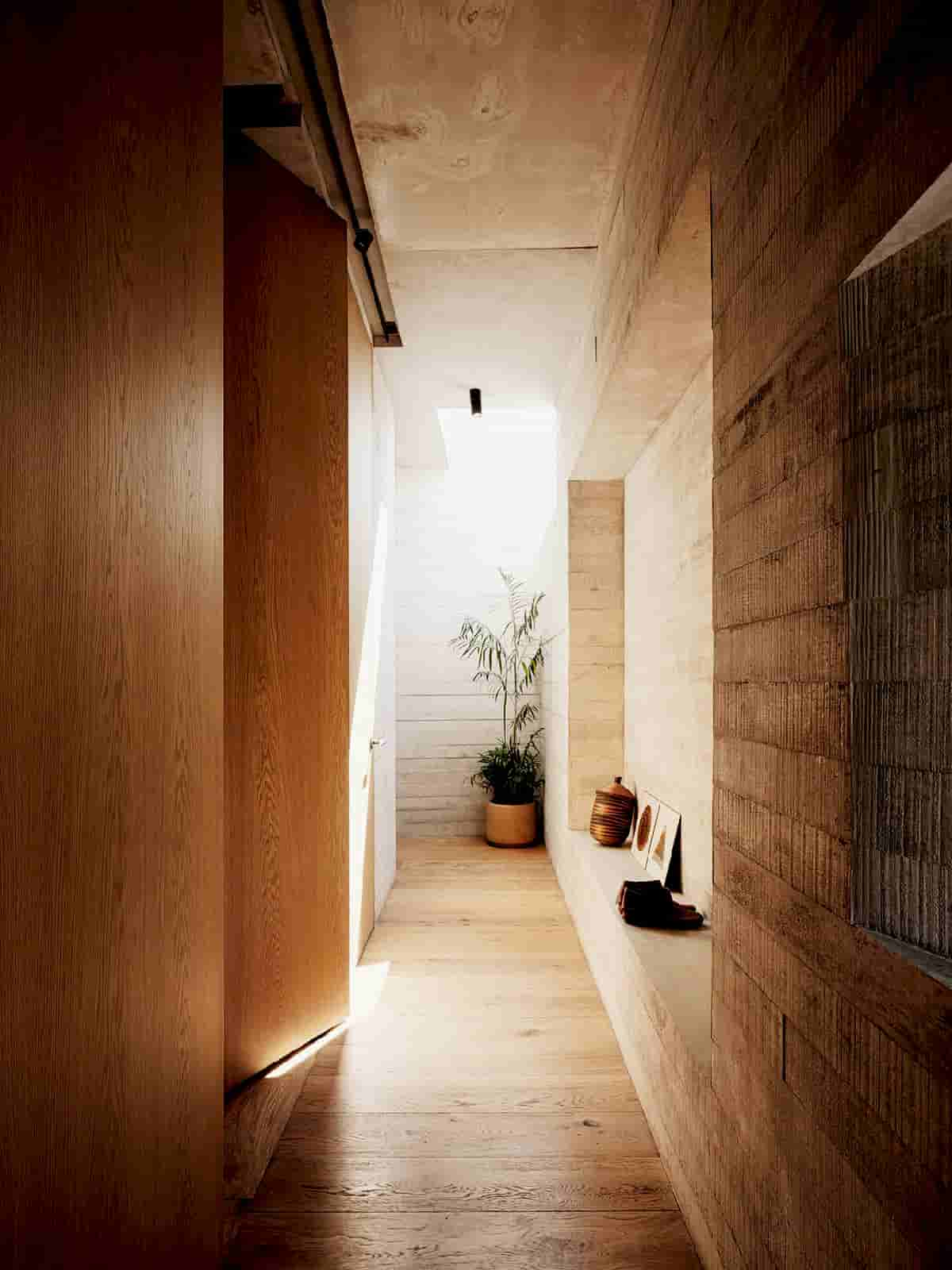 Apartments Share a Minimalist Aesthetic of Contemporary
Both apartments share a minimalist aesthetic of contemporary sophistication and subdued luxuriance. Hardwood floorboards echo the pattern of the board-formed concrete walls and add warmth, as do exquisitely crafted oak cabinetry, doors and ceilings.
Craftsmanship is also on display in the travertine kitchen counters and bathroom surfaces as well as in details such as bronze hardware and leather pulls and richly tactile artworks that introduce splashes of colour and gold highlights.
Furnished with modern pieces and textiles of cream and black hues, and flooded with filtered daylight, the spaces evoke a contemplative ambience.
While the lower apartment is accessed through a first-floor, double height patio overlooking the street, the penthouse apartment is reached through a narrow stone staircase anchored by a black steel-plate structure whose industrial design and winding brushed-brass handrail echoes the exterior gate.
The penthouse's constrained approach is more than made up by a large terrace offering expansive views of Polanco over the neighbouring rooftops. Complete with daybeds, a fire pit and a reflecting pool, the open-sky terrace is the perfect place to sunbath during the day and gaze at the stars at night.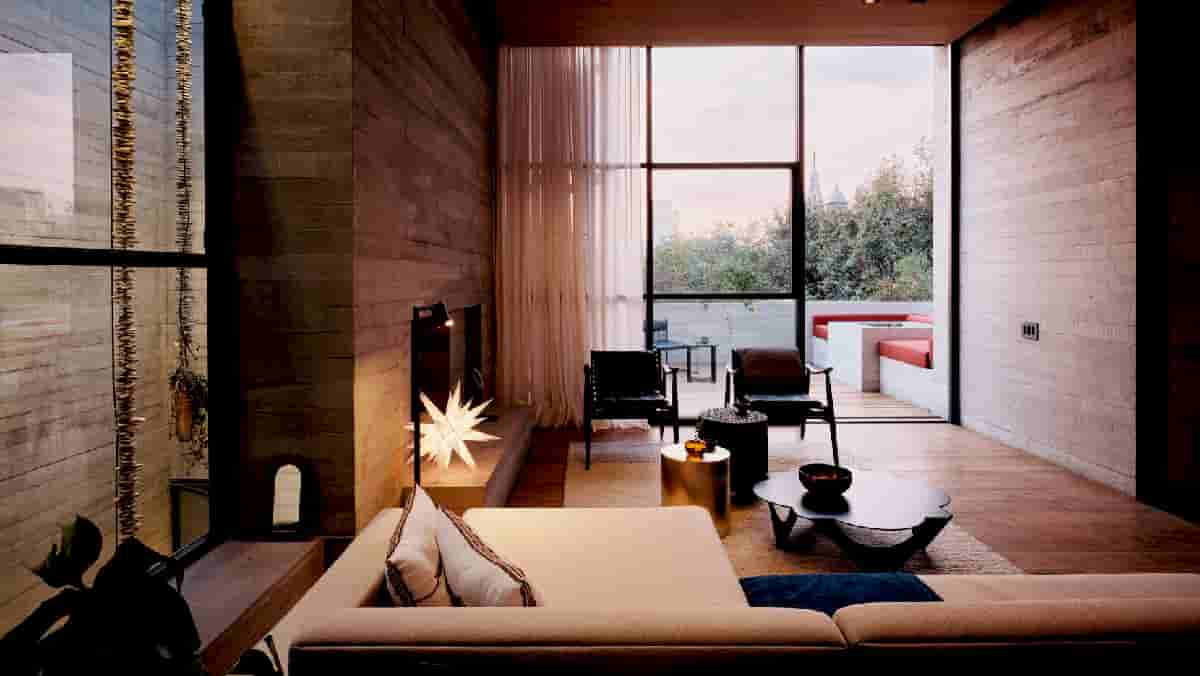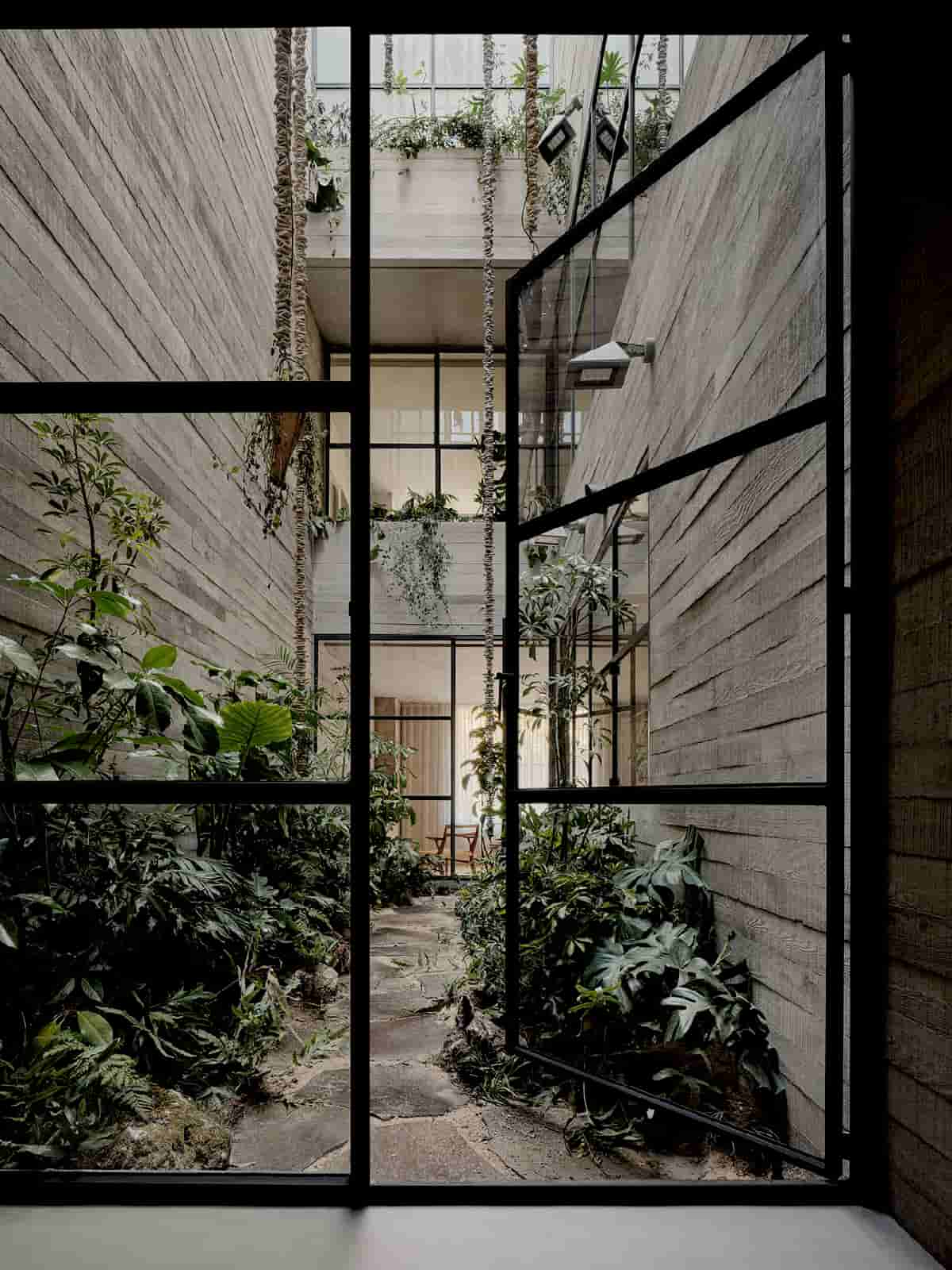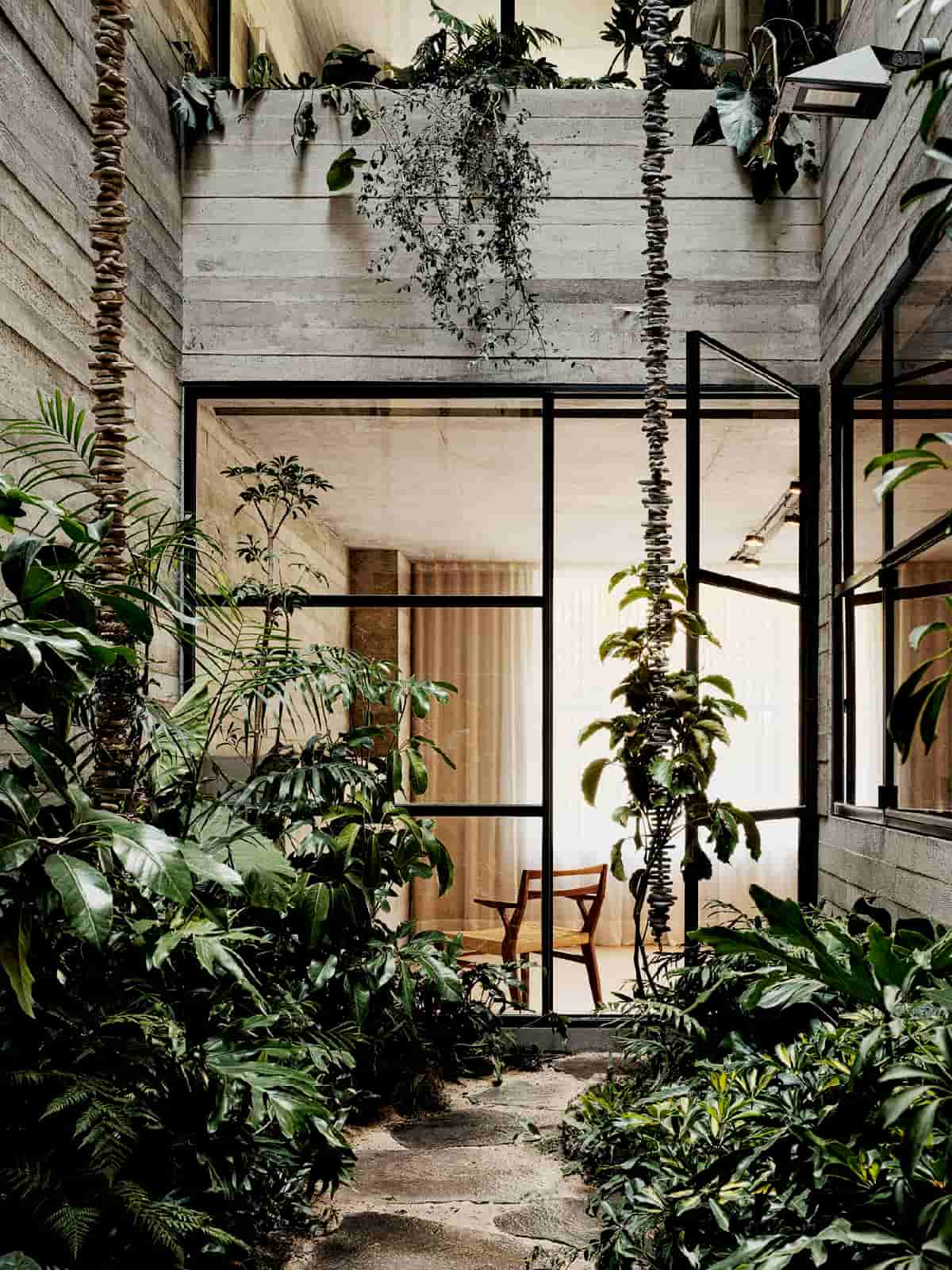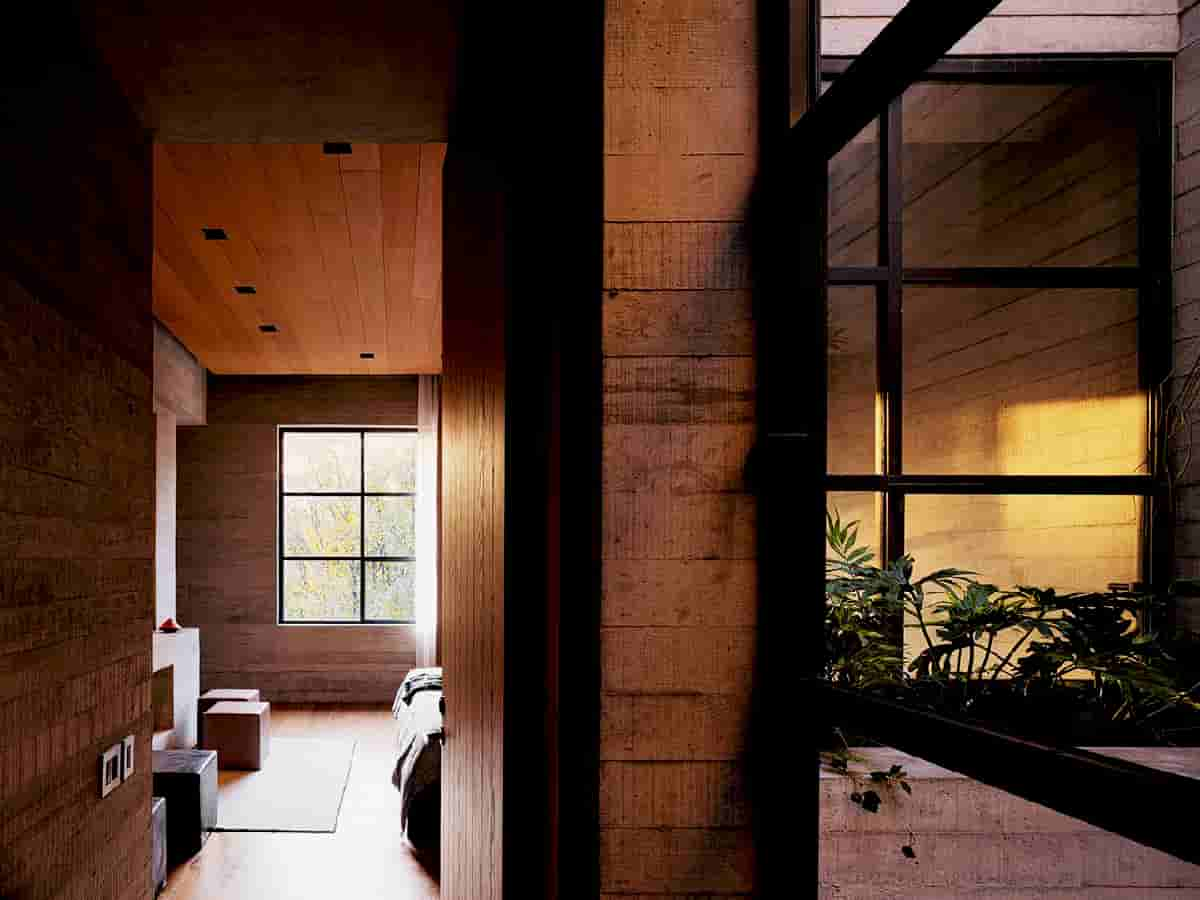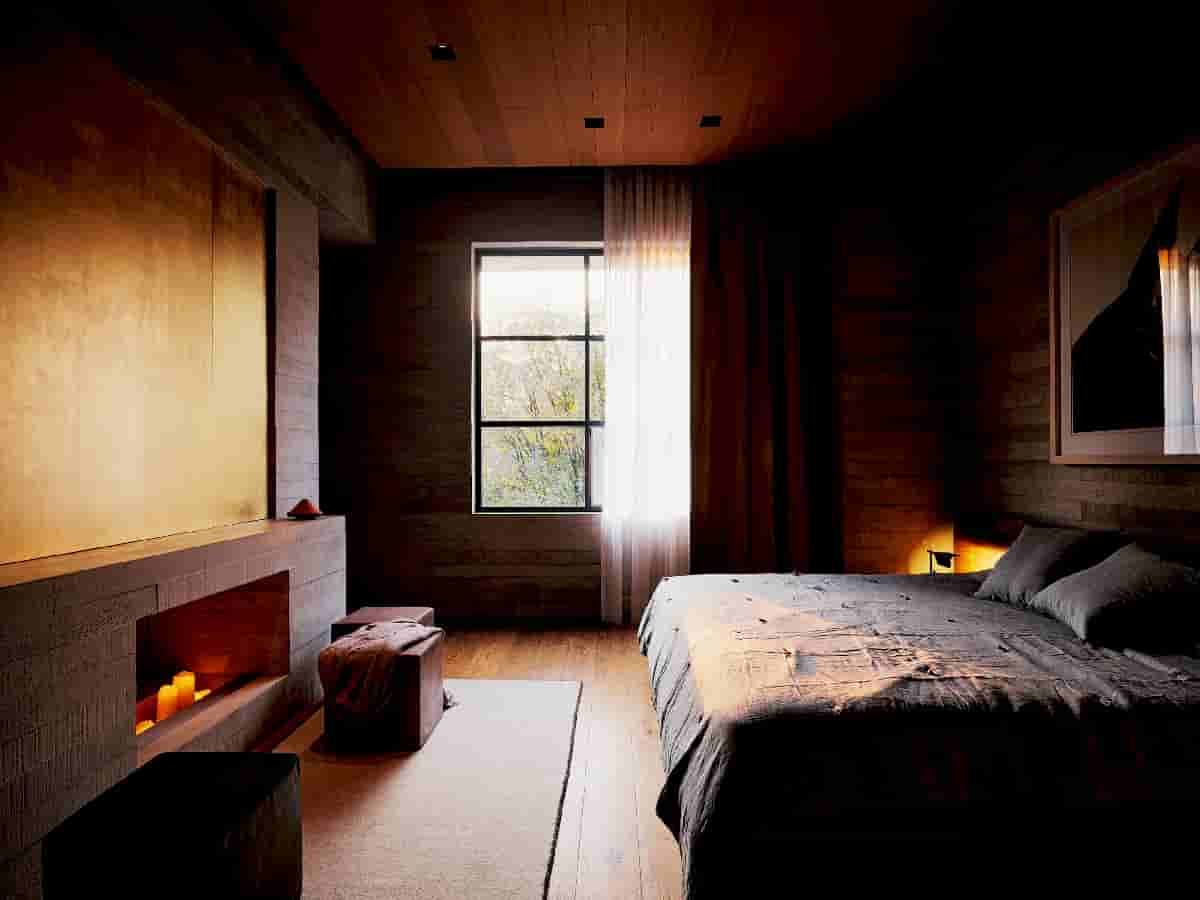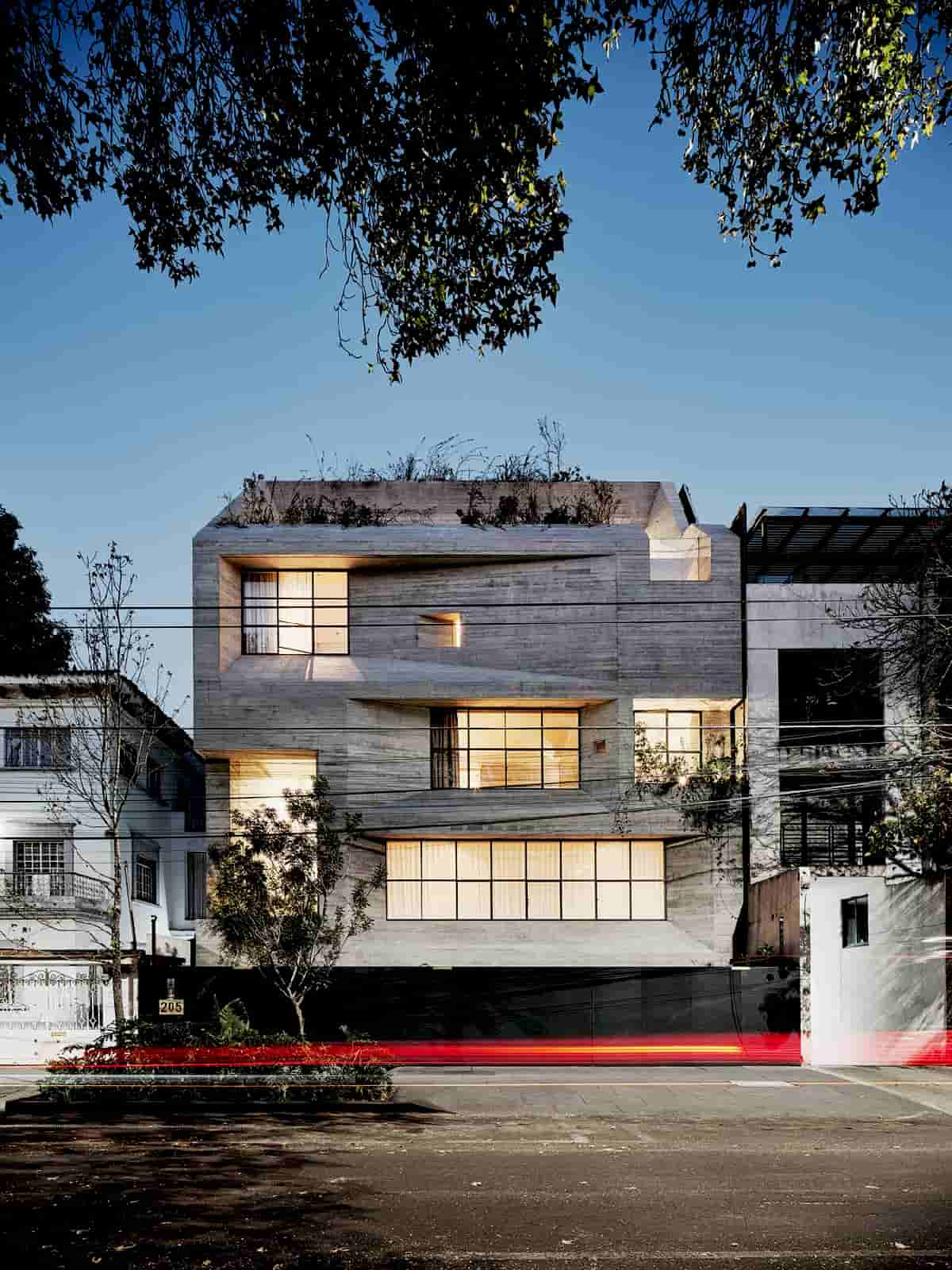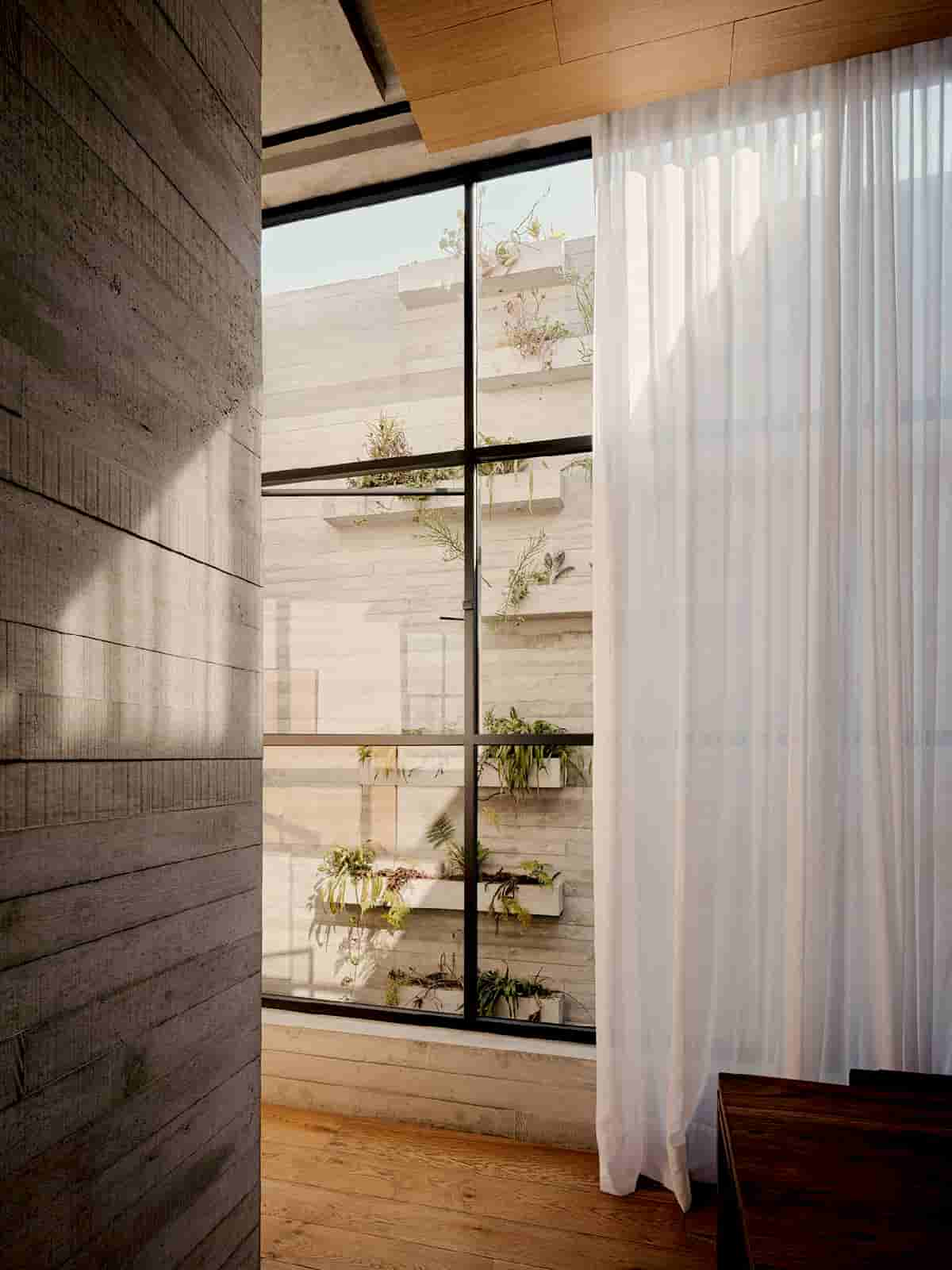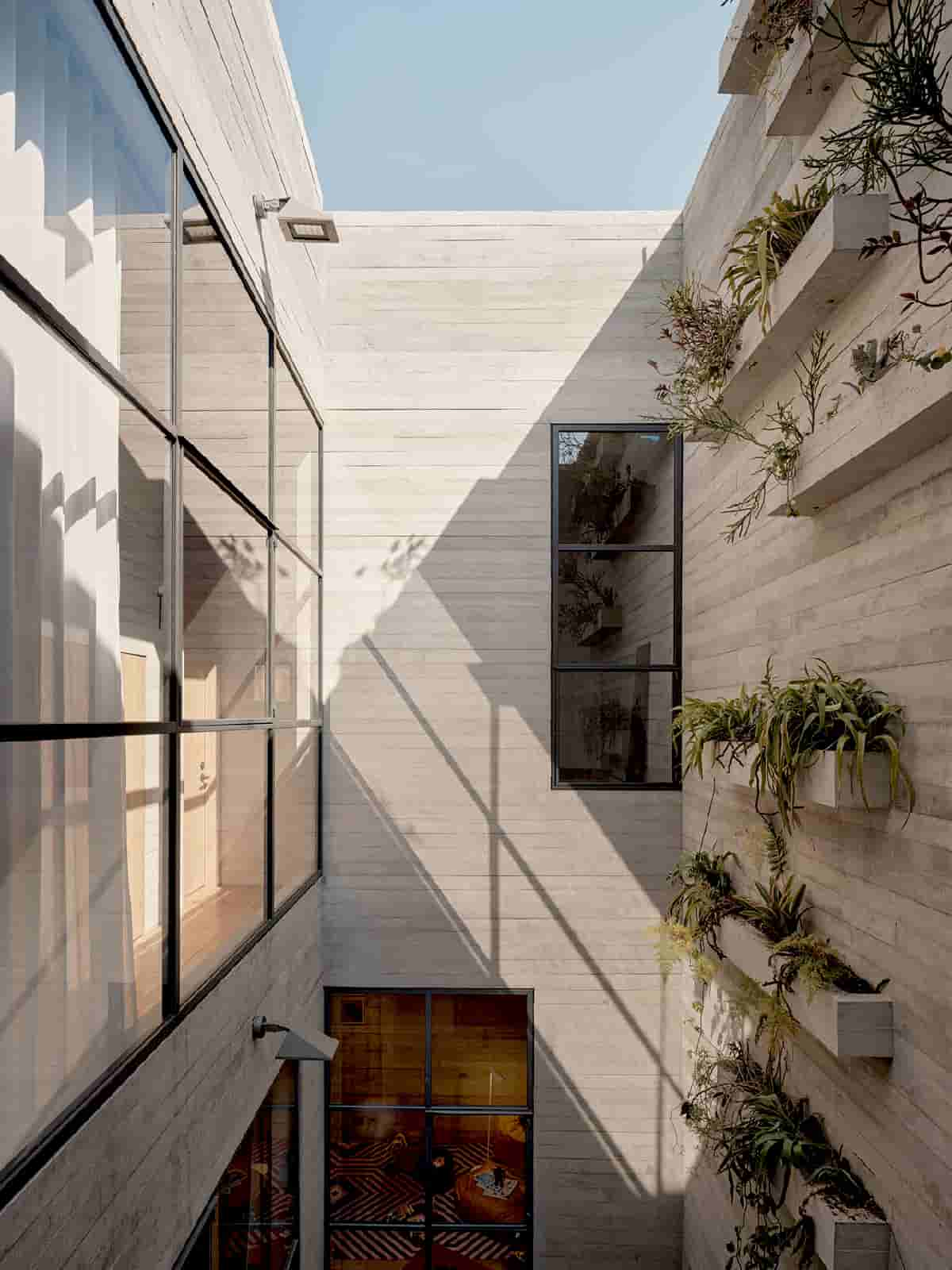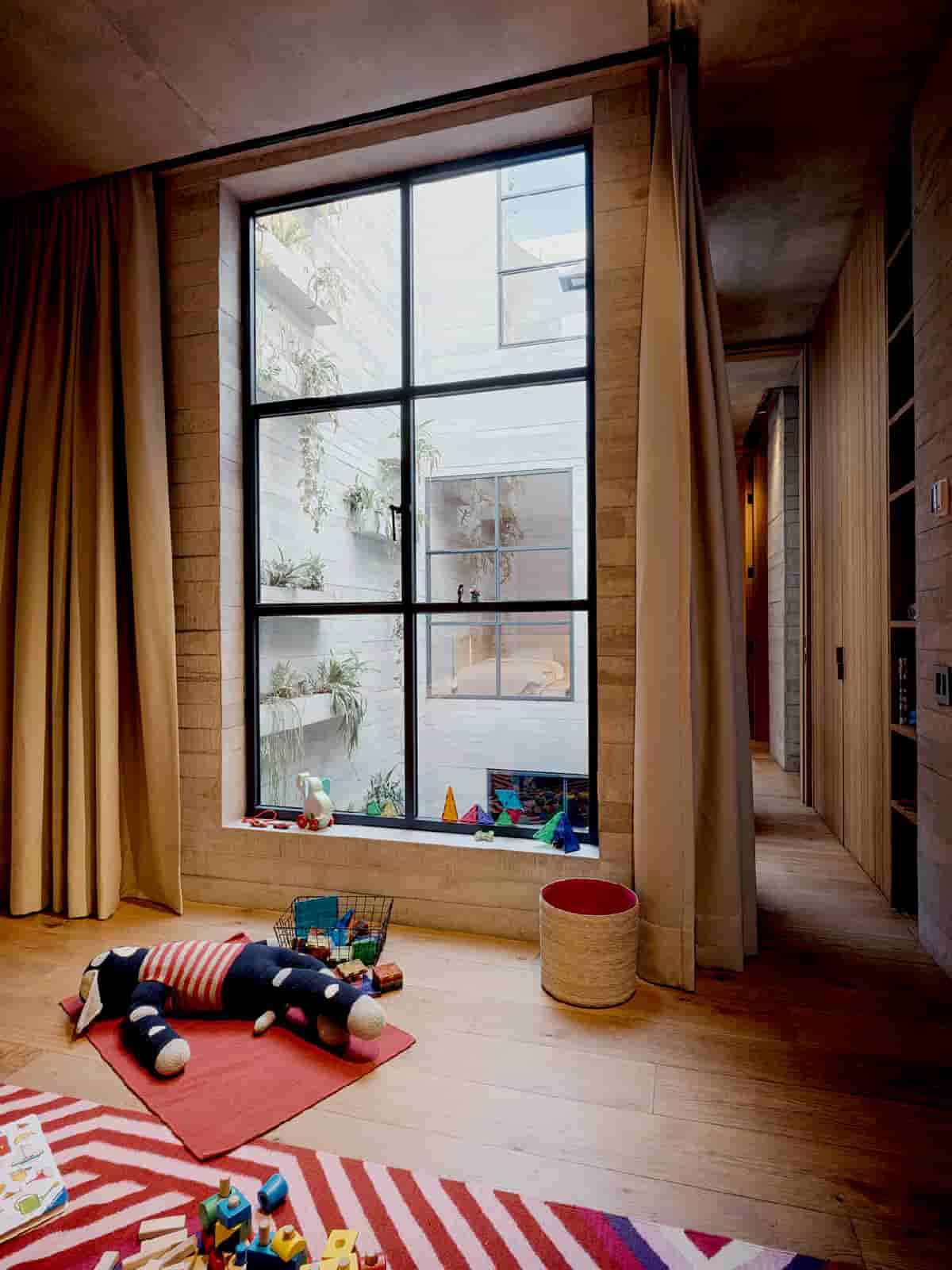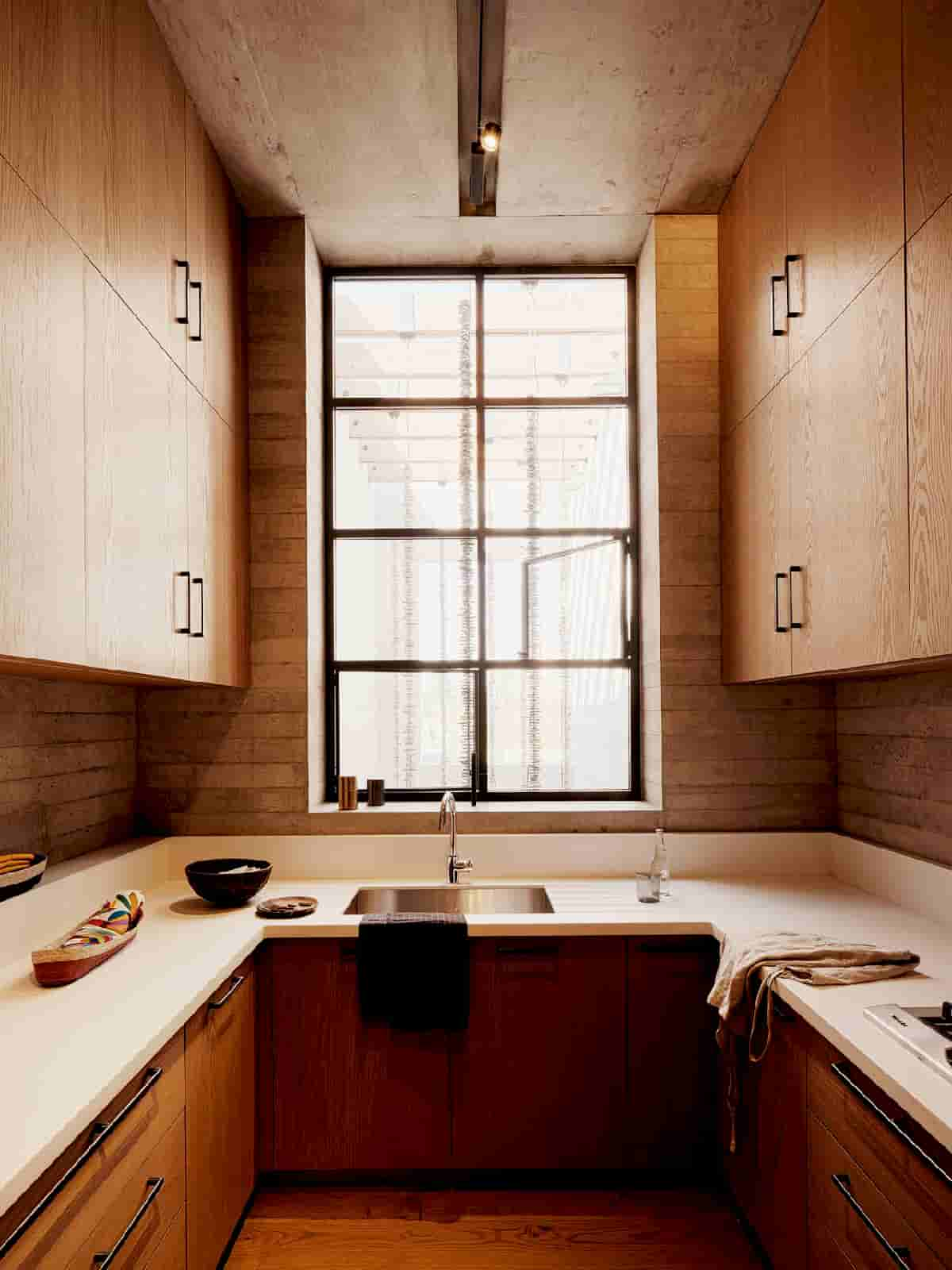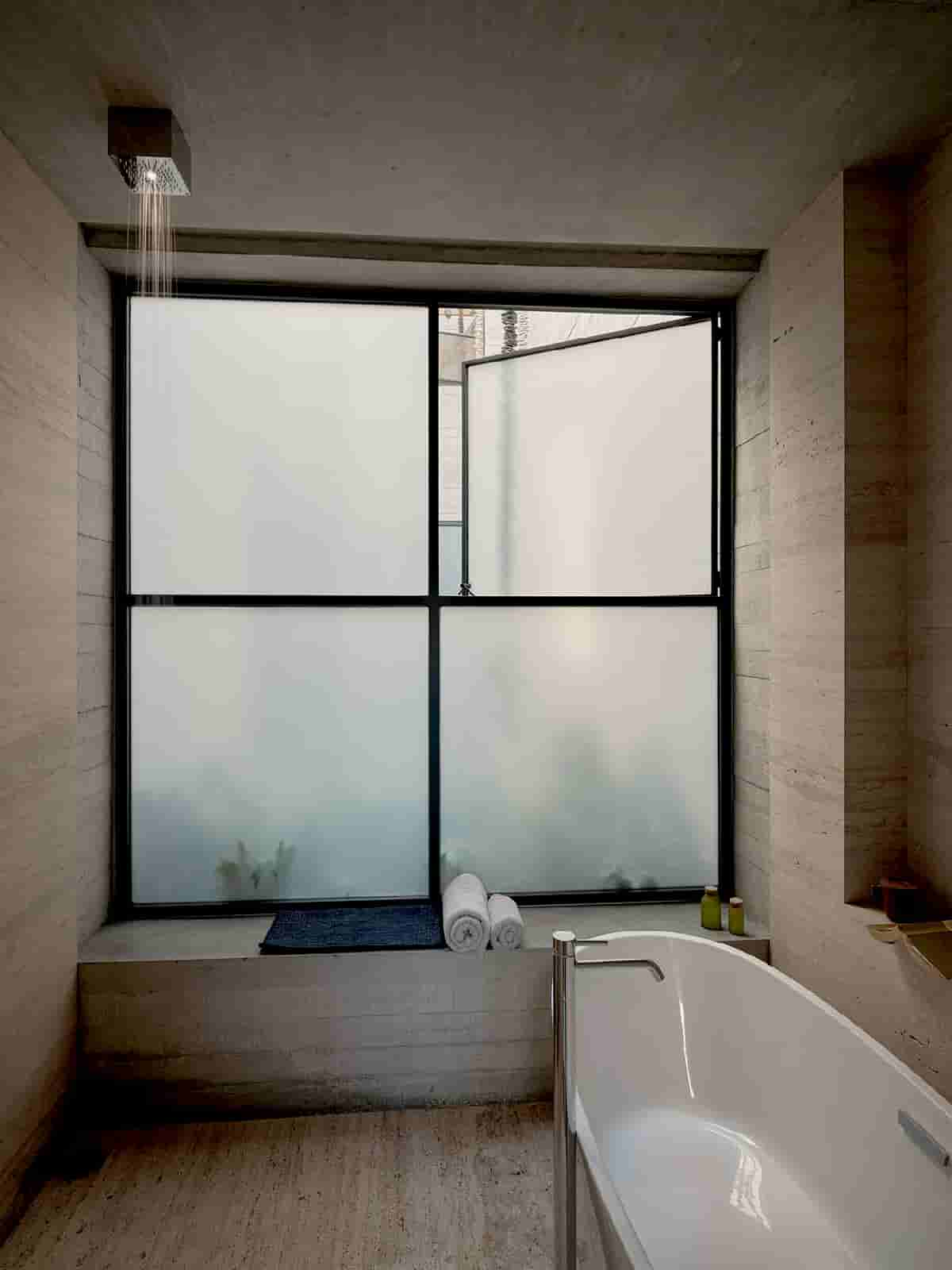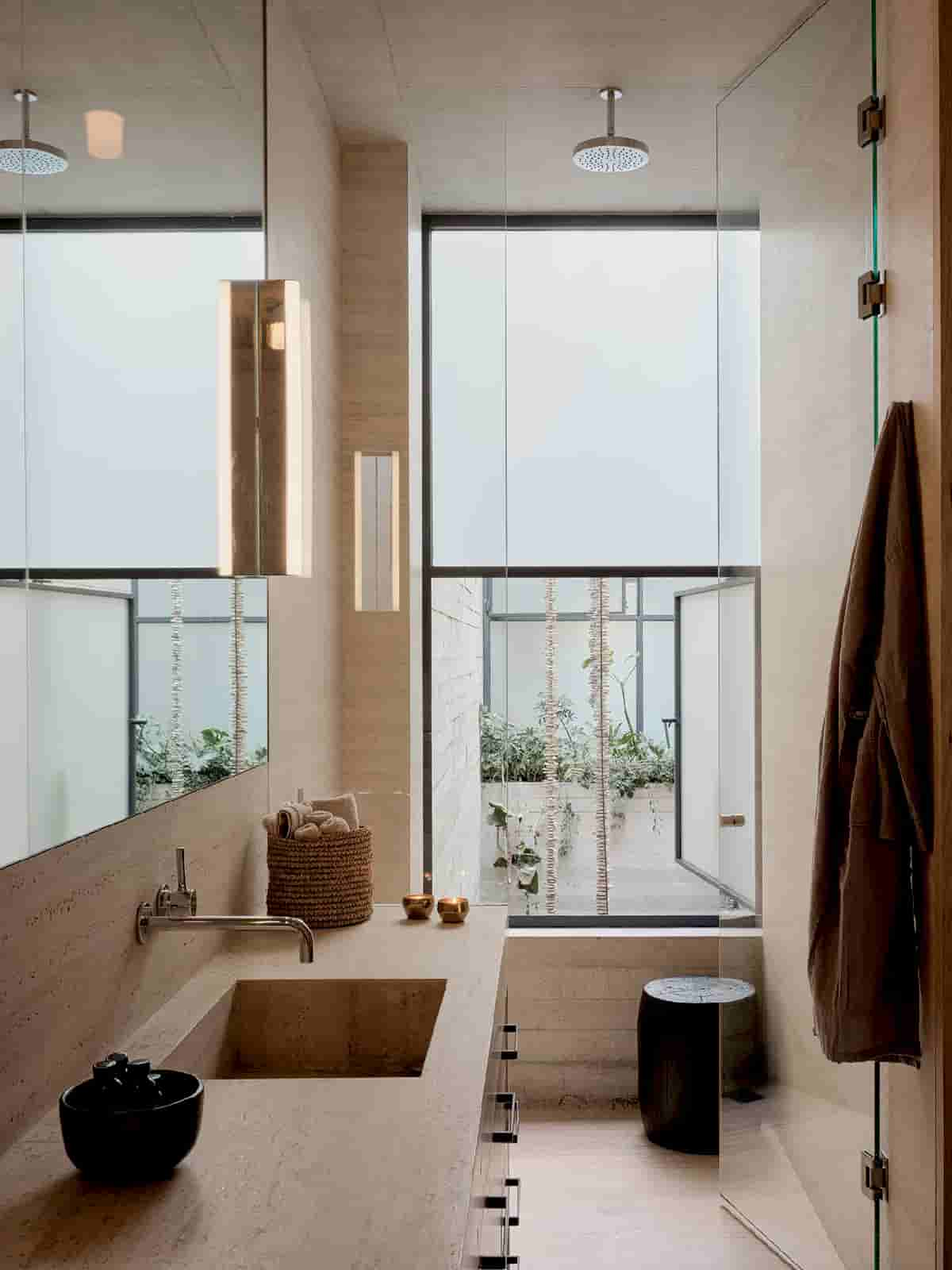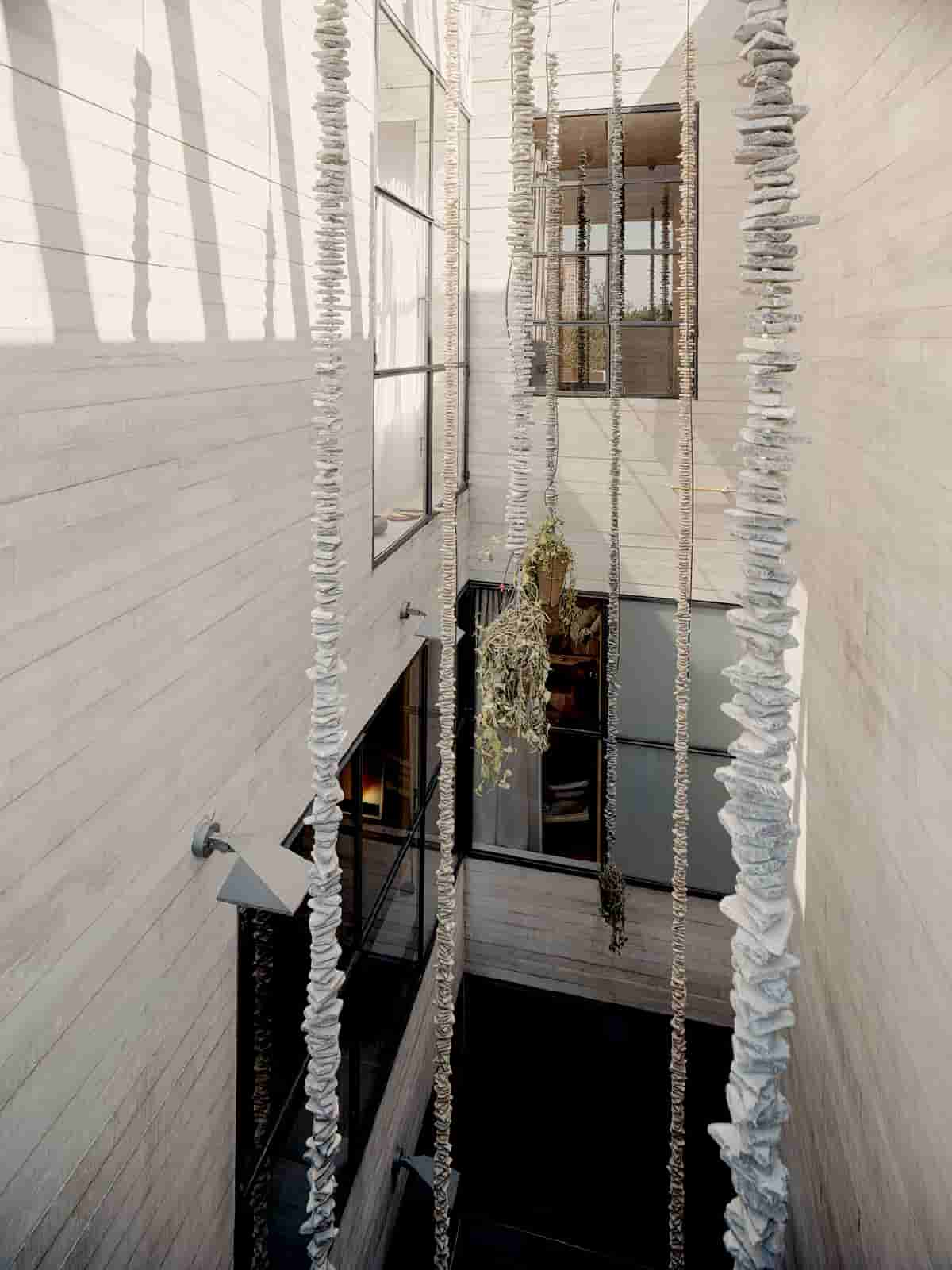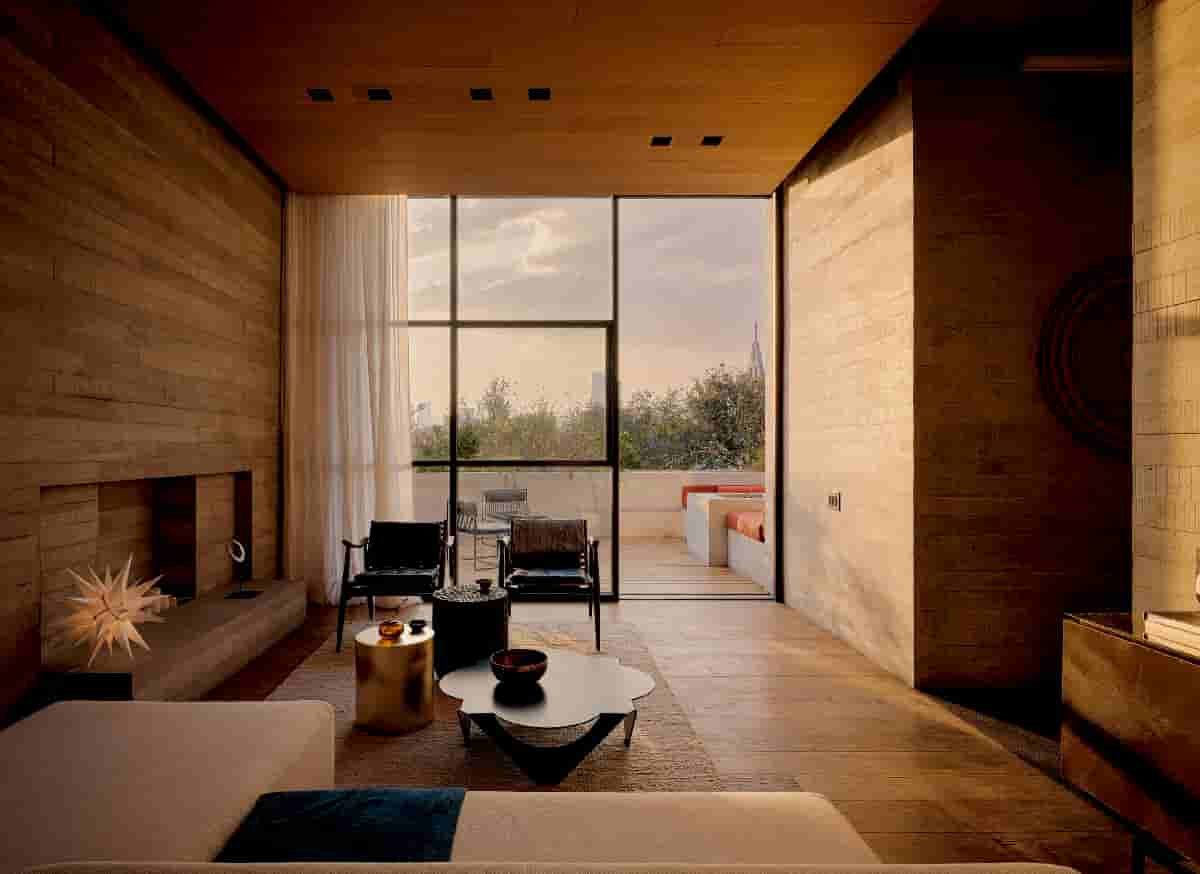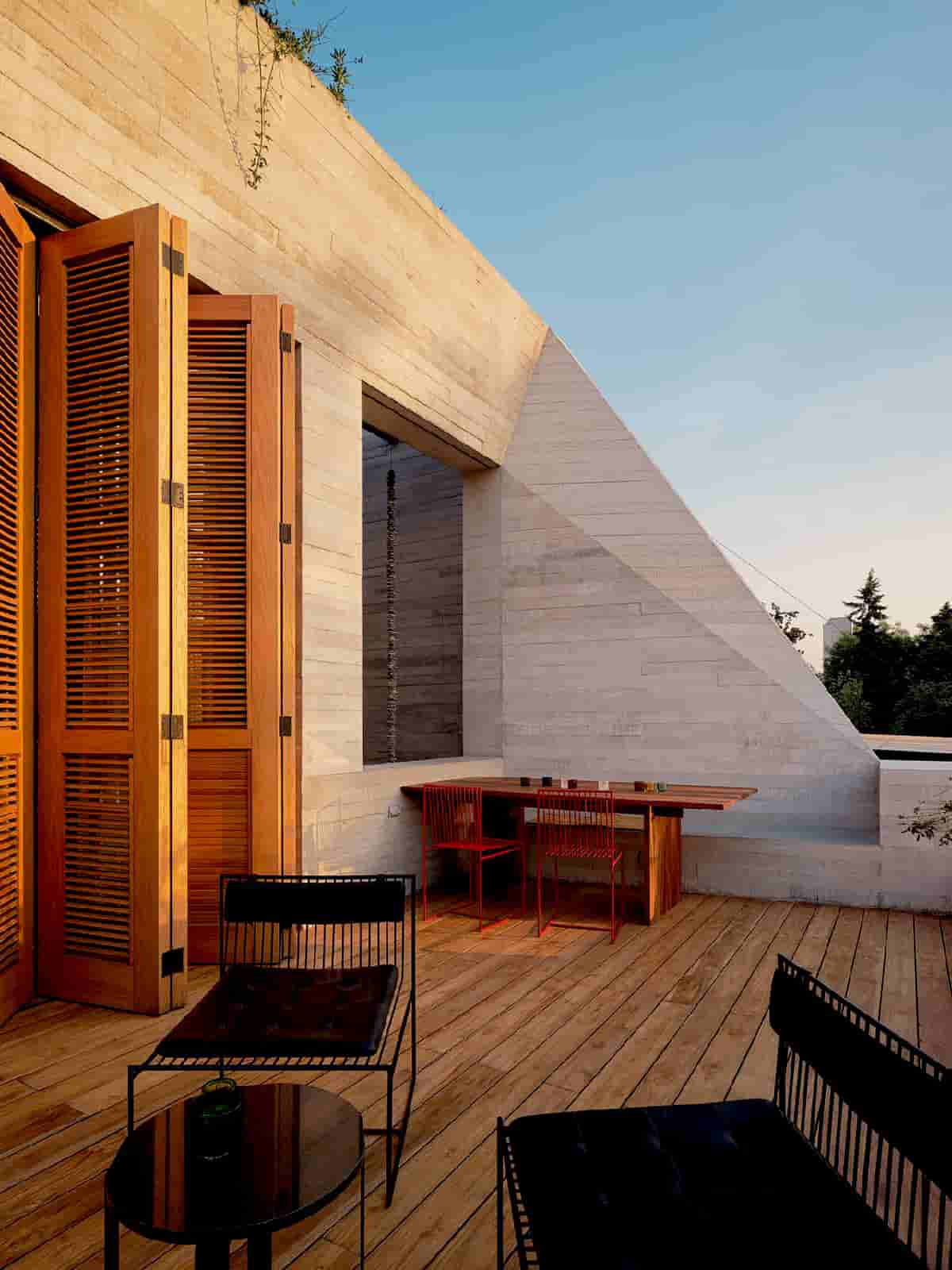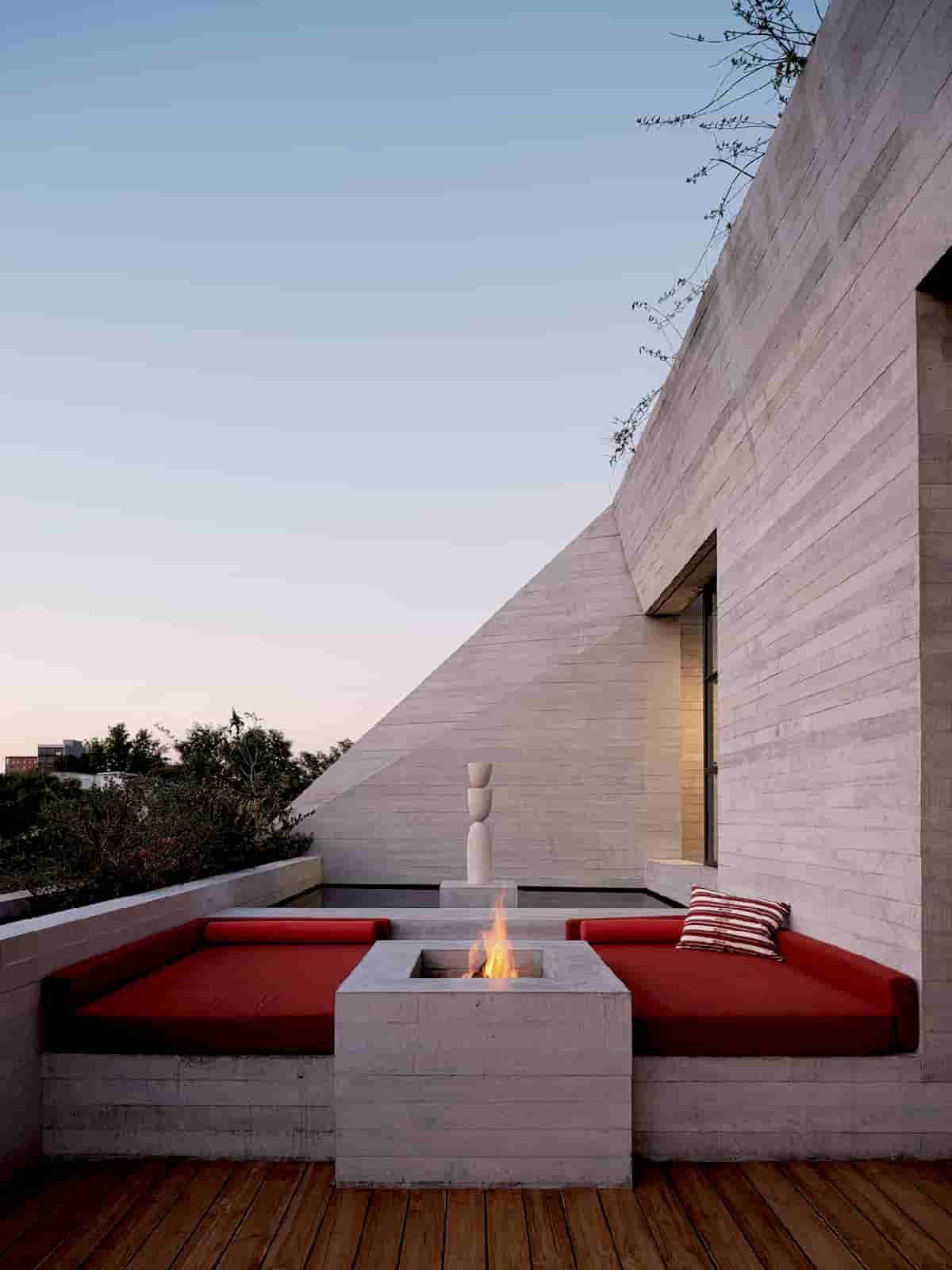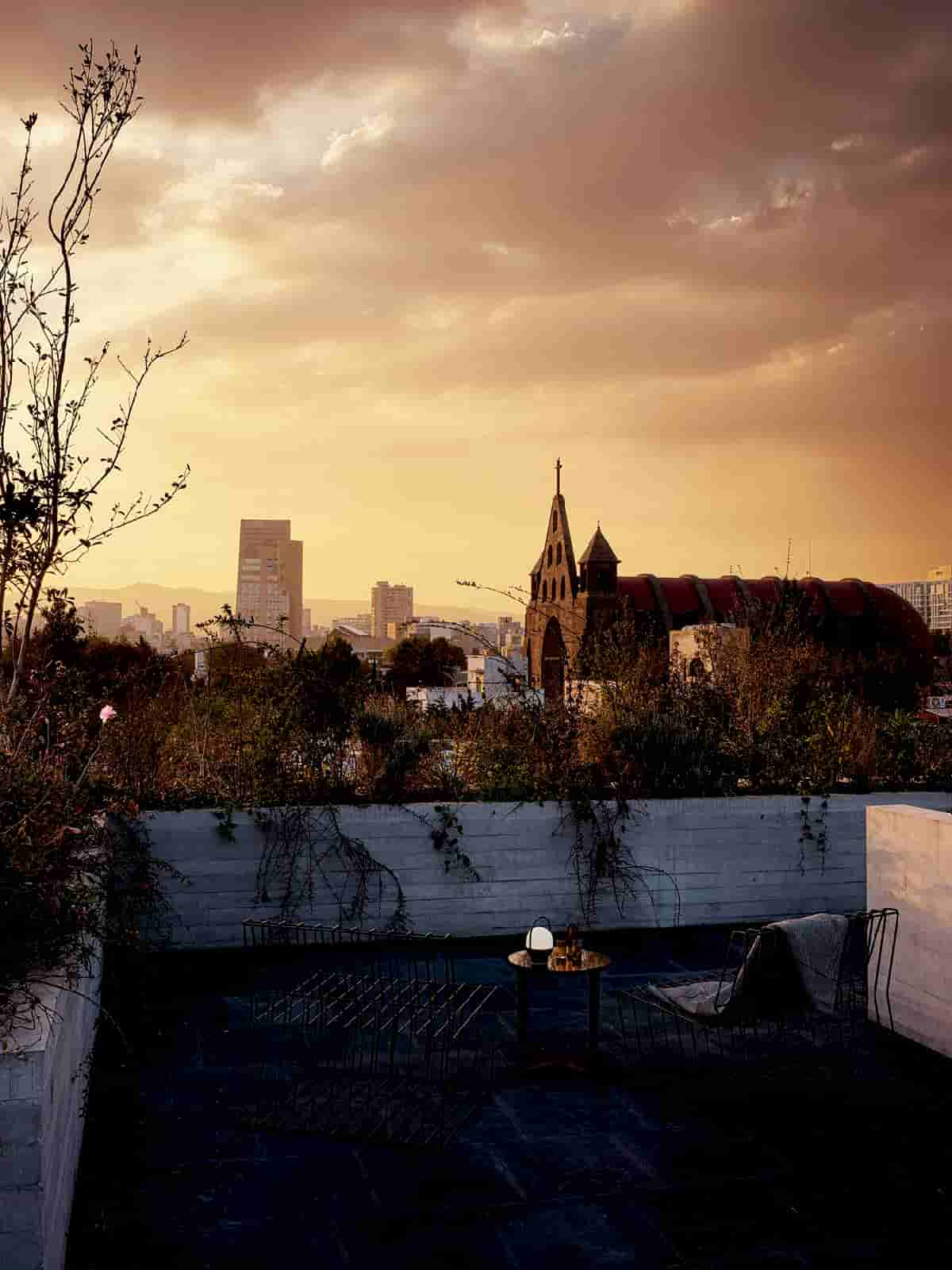 KaniKaChic is a Global Art and Swag Life Blog
KaniKaChic created W4Porn for billions of adult netizens around the world from art and swag life, I've got more swag than you do
tt-Artstudio is KaniKaChic's top swag-fashion-iconic image. At the same time, KaniKaChic created a revolutionary model of W4Porn for billions of adult netizens around the world. KaniKaChic's top swag-fashion-iconic image is tt-Artstudio, and W4Porn's revolutionary model is completely different from ordinary pornographic websites. Register at W4Porn is The Best Visual Entertainment for any Adult. KaniKaChic decentralizes W4Porn porn site on the Internet. W4Porn website is facing the internet public domain ecosystem, which is a very cool fashionable pioneering work. W4Porn is The Best Visual Entertainment for any Adult.
Why would you Spend 1 Euro/USD to Watch Pornographies at W4P/W4Porn.com from tt-Artstudio
tt-Artstudio is a Blog of Global Art and Trendy Life.
tt-Artstudio is a blog of global art and trendy life with the nomad offices in the two big cities, Antwerp, Belgium, and Milan, Italy, gathering the top art, craft, design, and trendy life in the world. tt-Artstudio collects the Internet ecology of billions of netizens worldwide. It is the blog with the largest number of daily visitors.
Om onvervangbaar te zijn, moet je altijd anders zijn.
Er zijn fascinerende beelden hier, en de fascinerende dag van samen! … xo KanikaChic
───────────────────────────────────────────────────────
Per essere insostituibili bisogna sempre essere diverso.
Ci sono immagini affascinanti qui, e l'affascinante giornata di insieme! …xo KanikaChic